Cuba's cuisine is divisive. Some say it's all just meat, rice and beans (heck, I sure did eat a lot of em!), others say it has promise, with some genuinely exciting new culinary avenues being explored, helped by the gradual opening up of the country after years of isolation.
My favourite thing about travelling to a new place is always trying the food, and I was excited to see what Cuba had to offer. The promise of cheap seafood, plenty of meat (I'm pescetarian 99% of the time, but when on holiday I relax my rules in favour of trying the local fare), and exotic new veggies had me excited to explore the country – via my taste buds. Also, not technically food, but I was looking forward to the MOJITOS. Keep em coming please bartender!
Like most places, we had some good meals and some not so good meals, but overall Cuban cuisine did not disappoint. I cashed in on being able to order lobster for a tenner (yes, in Cuba you can be the person who orders the lobster, without bankrupting yourself in the process!), rediscovered my love of croquettes, discovered a new favourite snack in fried malanga (a tropical root vegetable), and drank all the rum cocktails.
As we stayed in Havana for several days we were able to really explore the restaurants in the city in-depth, so I thought I'd share a few of my favourite places that we ate.
304 O'REILLY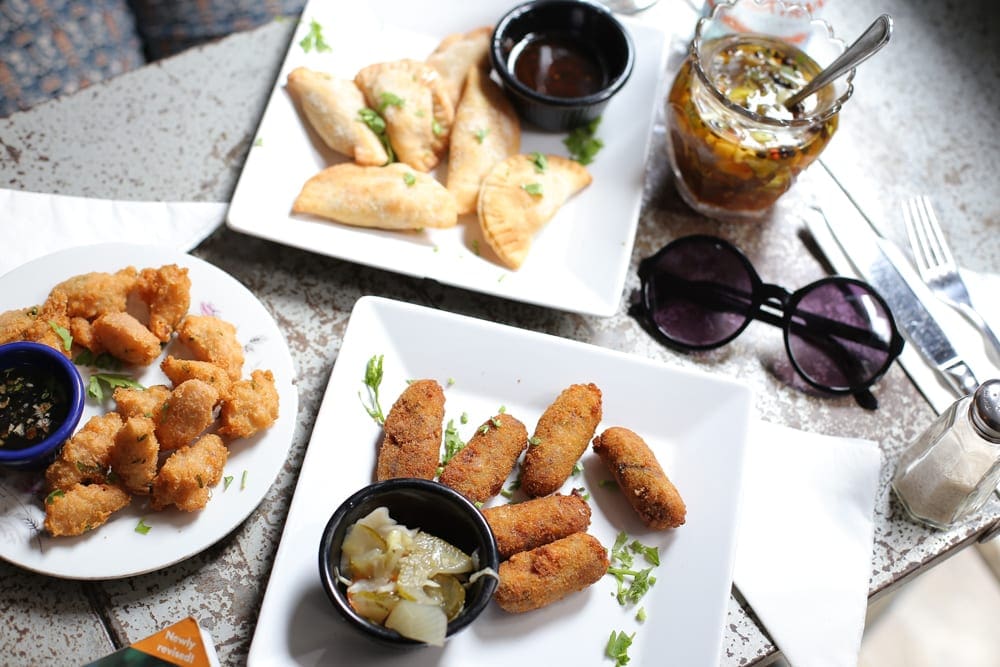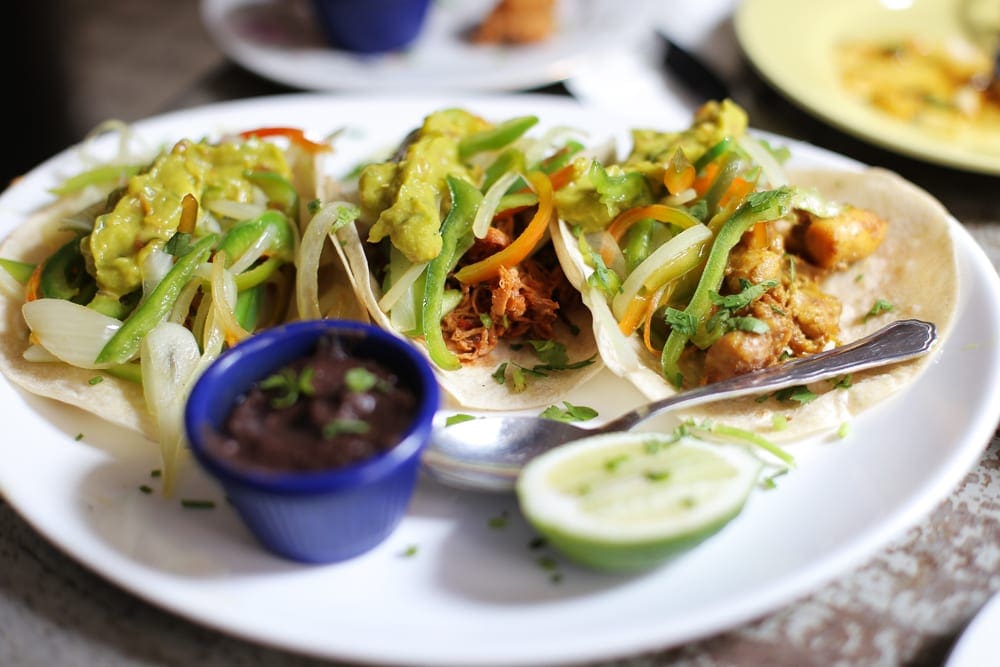 304 O'Reilly was our first stop for a bite in Havana, but it was a bit of a misrepresentation as it feels more at home in Shoreditch than the streets of the old town (the cocktails are served in jars, for a start!). The food is modern with a selection of great small plates which highlight similarities to Mexican and Spanish cuisine (we ate fried malanga, croquettes, empanadas and tacos), and the cocktails are STRONG. Plus, they give female diners a flower as they leave, a nice touch.


304 O'Reilly
Calle O'Reilly 304
Habana Vieja 10100
CAFE LAURENT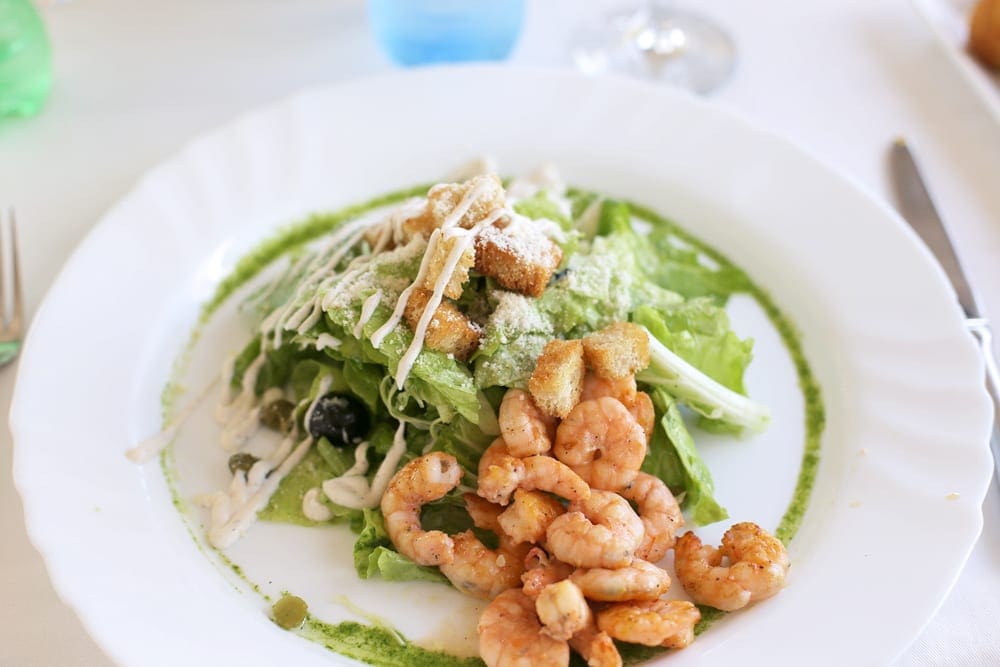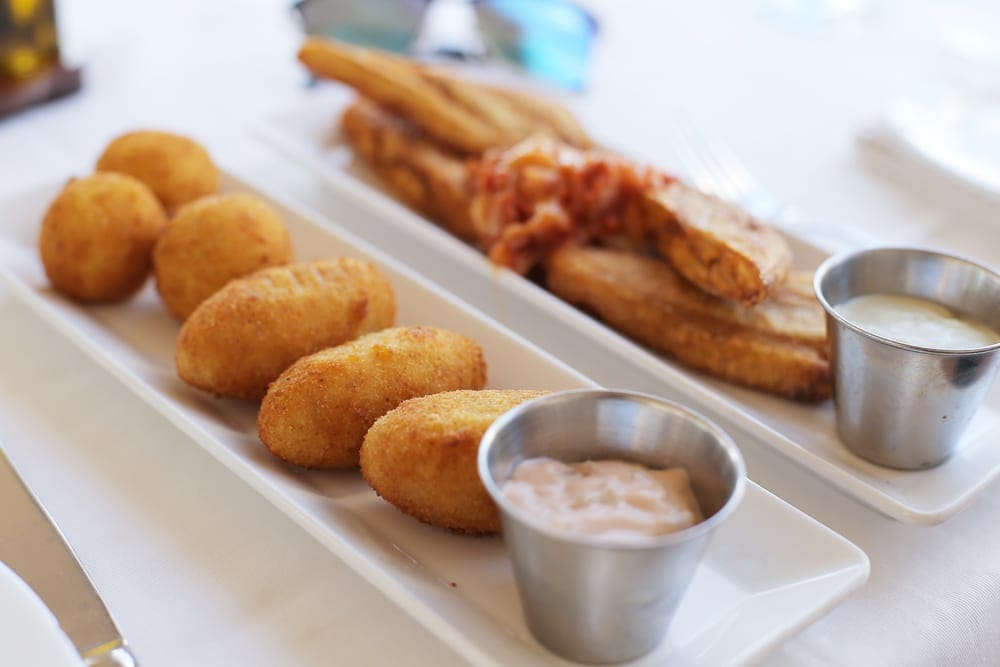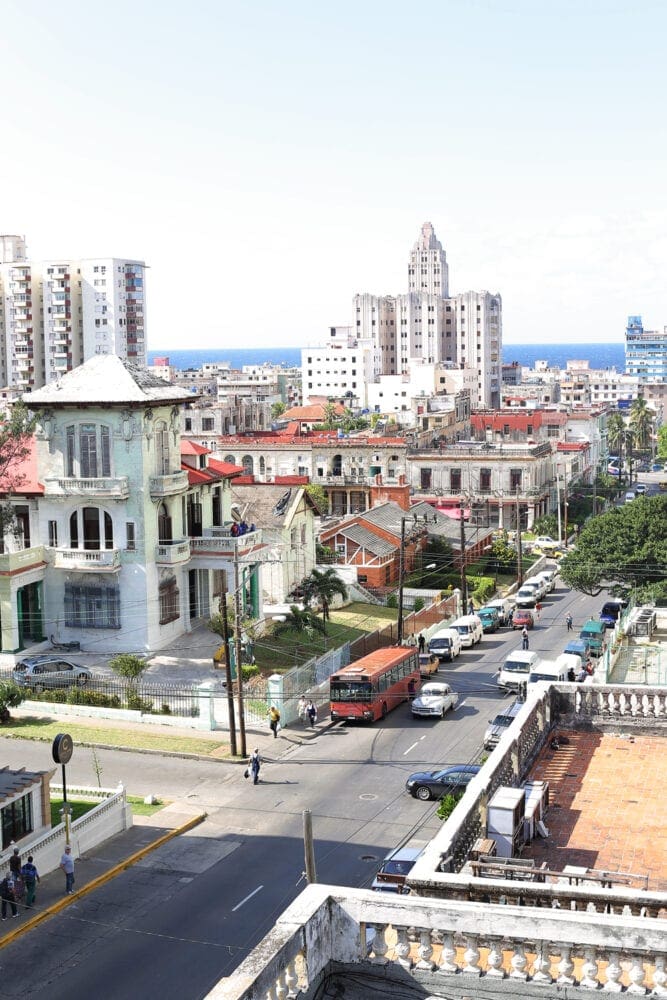 It's easy to miss Cafe Laurent, which is disguised as a home in the residential neighbourhood of Vedado. Take the quirkily decorated lift up to the fourth floor however, and it reveals an airy, elegant restaurant with scenic balcony views and a simple menu of fresh, tasty food. I'm not usually a salad person, but I really enjoyed the prawn salad I chose, and the croquettes were some of the best I had in Cuba. It's a little on the pricier side, but worth it.


Cafe Laurent
Penthouse 257 Calle M (between Calle 19 and 21)
Vedado 1200
SAN CRISTOBAL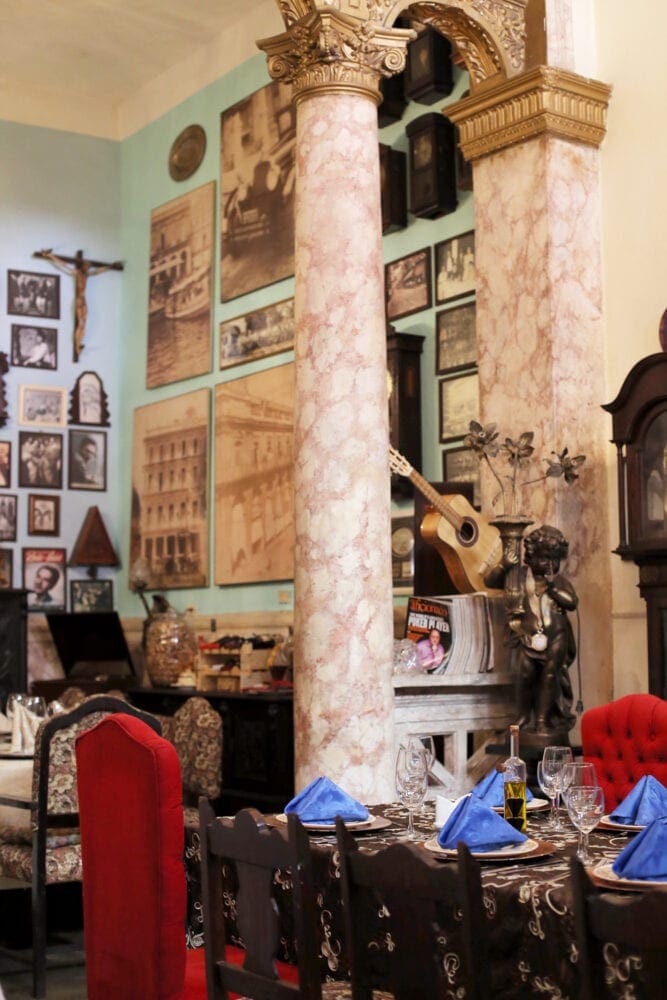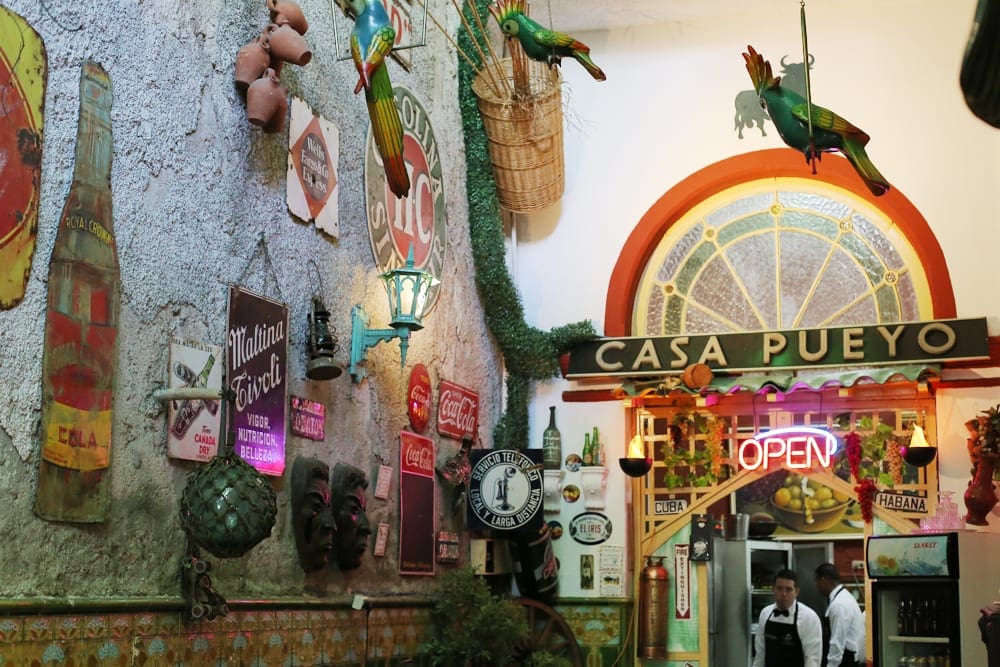 Whilst San Cristobal is most definitely on the tourist trail, it's not without good reason. The decor is eccentric to say the least (visit the bathrooms!), and the menu is a selection of tasty Cuban classics. The paladar is particularly memorable however as we went for lunch on my birthday, and they kindly brought out cake, as well as aged Cuban rum for me to try, all on the house. A lovely example of Cuban hospitality!


San Cristobal Paladar
469 Calle San Rafael (between Lealtad y Campanario)
Centro Habana
LA IMPRENTA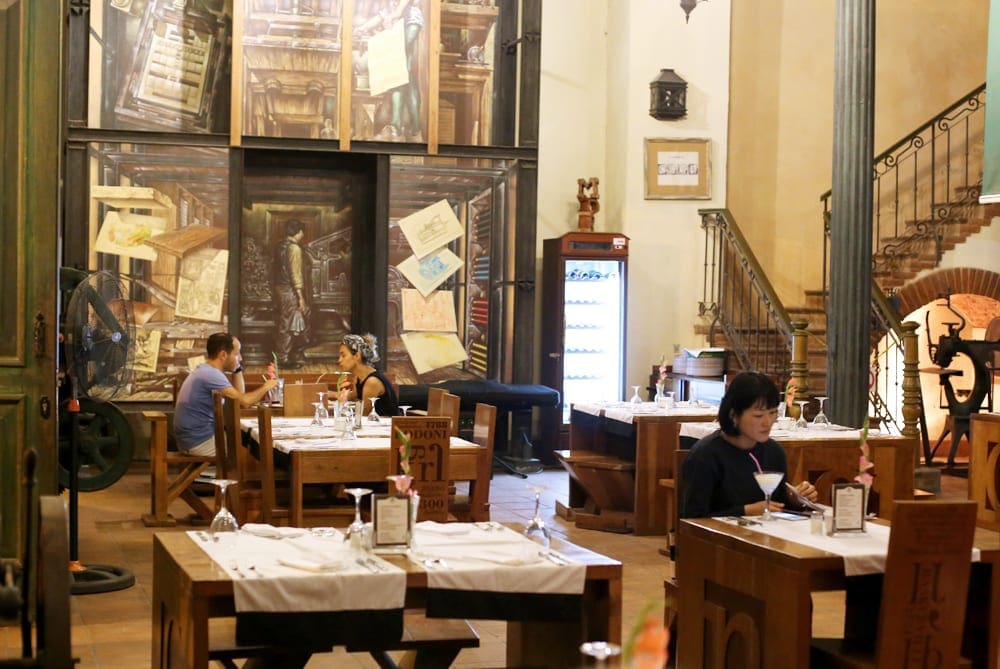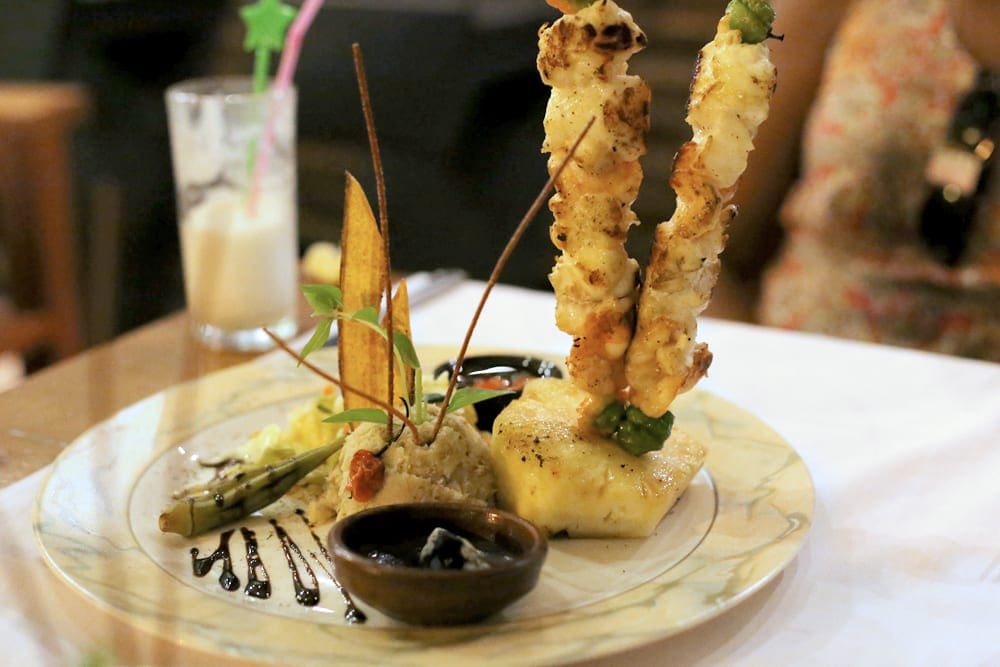 A beautiful restaurant located in an old printing press, La Imprenta had one of those menus that had me debating over about half a dozen drool-inducing options. In the end we settled on their choice of skewers, trying the meat and fish options. They arrived looking amazing and tasted just as good, with plenty of root vegetables and other interesting (and largely unidentifiable!) trimmings that made for a substantial meal.


La Imprenta
208 Calle Mercaderes
Habana Vieja
DONDE LIS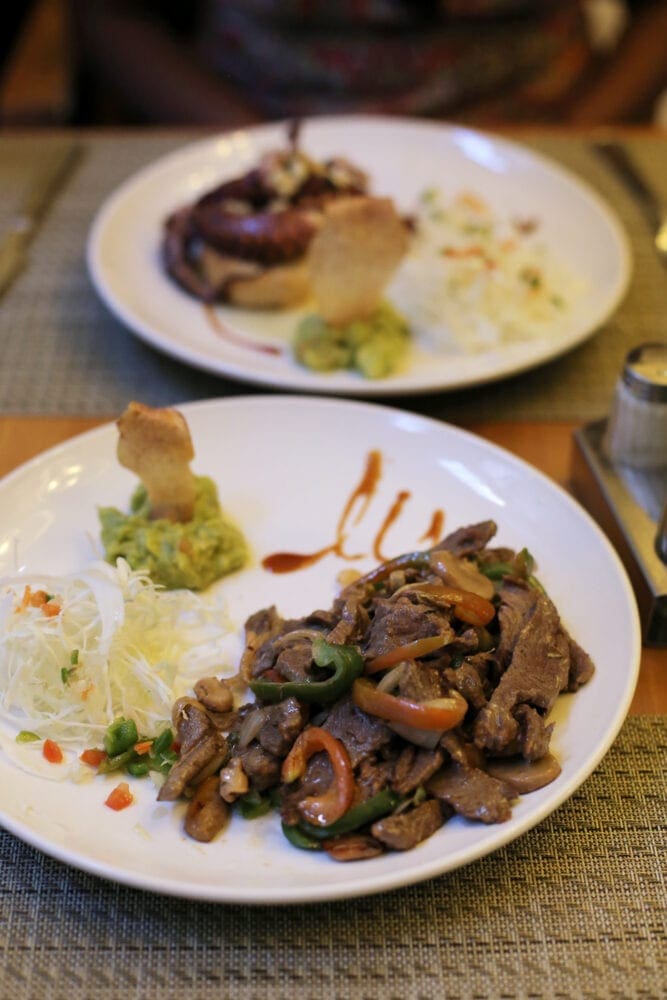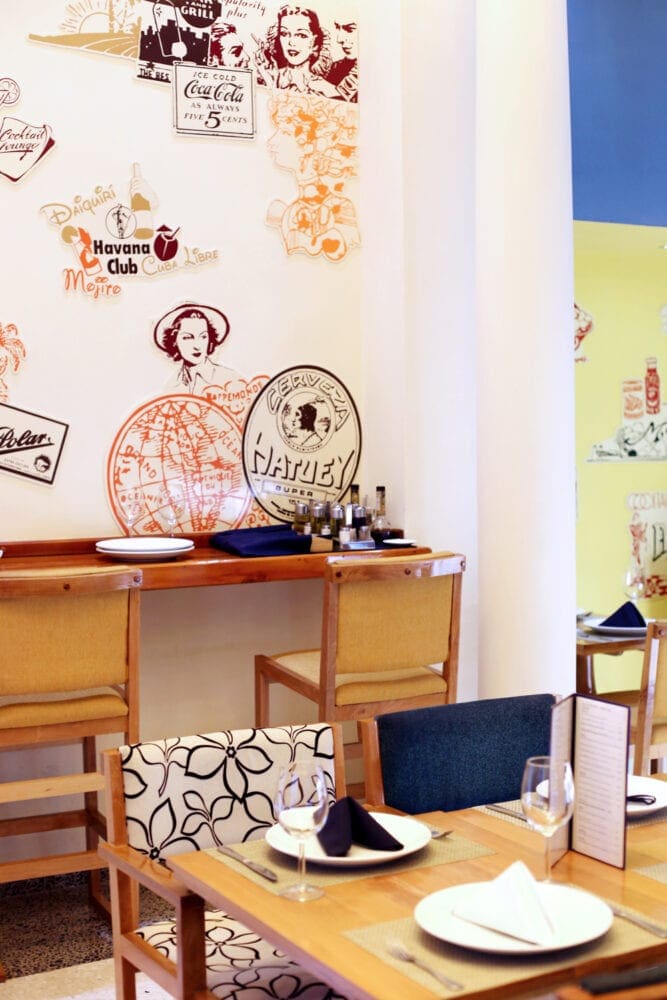 Donde Lis was our last stop in Havana before heading back home, and it made for a great last Cuban meal. I had simple but well cooked beef, and my mum had octopus, both of which were beautifully presented, delicious portions. We arrived early so didn't have a problem but apparently reservations are recommended (judging by the raving Trip Advisor reviews, it's popular!).

Donde Lis
Calle Tejadillo 163 (between Habana and Compostela)
Habana Vieja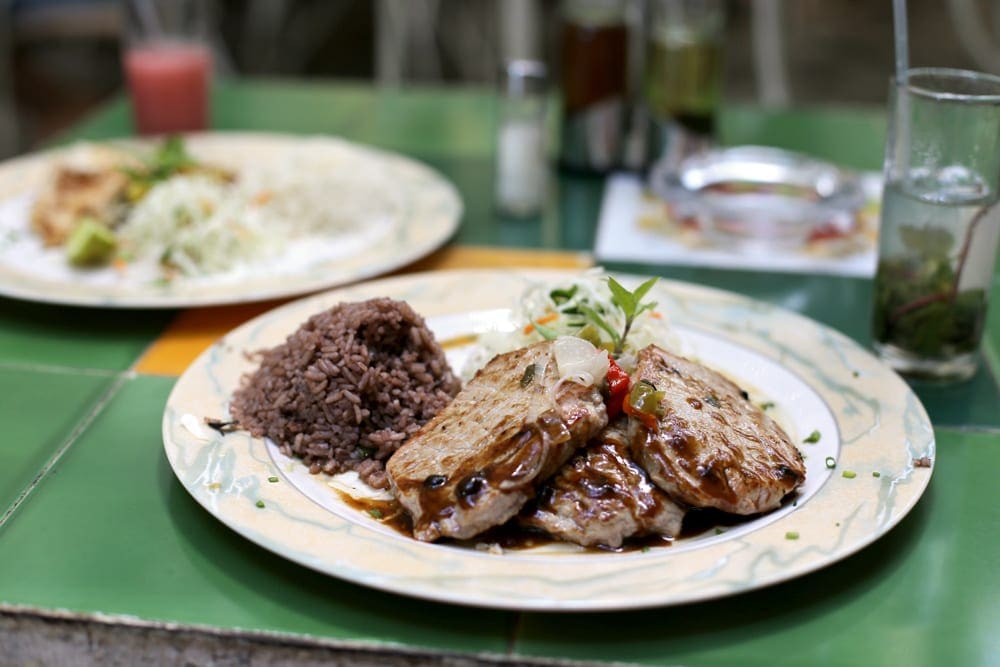 This list is by no means exhaustive as there were so many fab places to eat and unfortunately I didn't always have my camera / it often looked too good to stop and take pictures first! Hanoi (pictured) is a simple state restaurant that does traditional dishes at good prices, and Castas & Tal did probably the best beans we had on our trip, in a modern, chic environment just off the Malecon. Another favourite (with all the tourists, and rightly so!) was El Chanchullero de Tapas, a hip bar and restaurant with a buzz (and a serious queue, so book in advance if you can!), where I ate delicious ropa vieja (traditional Cuban shredded beef). For fine dining the famous La Guarida is also worth a visit for the unconventional location and beautiful food, however it's definitely best left for a special occasion as the food isn't cheap.
A note on Havana Addresses: Habana Vieja is the old town, aka the main tourist centre and where the majority of the restaurants are located, Vedado is the more modern residential neighbourhood, and Centro is the the area that connects the two. Many addresses will state the street name as well as the intersecting streets the location can be found between, as a lot of roads in Havana are very long, so it narrows down the location considerably. Confusing at first, but you get the hang of it pretty quickly when having to navigate the streets!
If you've been to Havana, where would you recommend to eat? Also let me know if there's any travel guides you'd particularly like to see in the future!