top from anthropologie, skirt (similar, bag (similar), and belt from urban outfitters, boots from next, hat from topshop, star necklace by astrid and miyu
When it comes to trends, I'm interested but not always committed. Growing up I remember being so excited when the Vogue trend reports were published for the upcoming season – I'd spend ages poring over all the catwalk images deciding which trends I liked and which ones weren't going to make the cut. But as I've gotten older and more settled into my style I'm lazier about adopting trends, preferring to stick to tried and tested favourites.
Of course every now and then my favourites become trendy, and I accidentally end up on trend regardless. The seventies thing has been milling around for several seasons now, from big hats and flares to the current, more rock n roll reincarnation, and I can't get enough.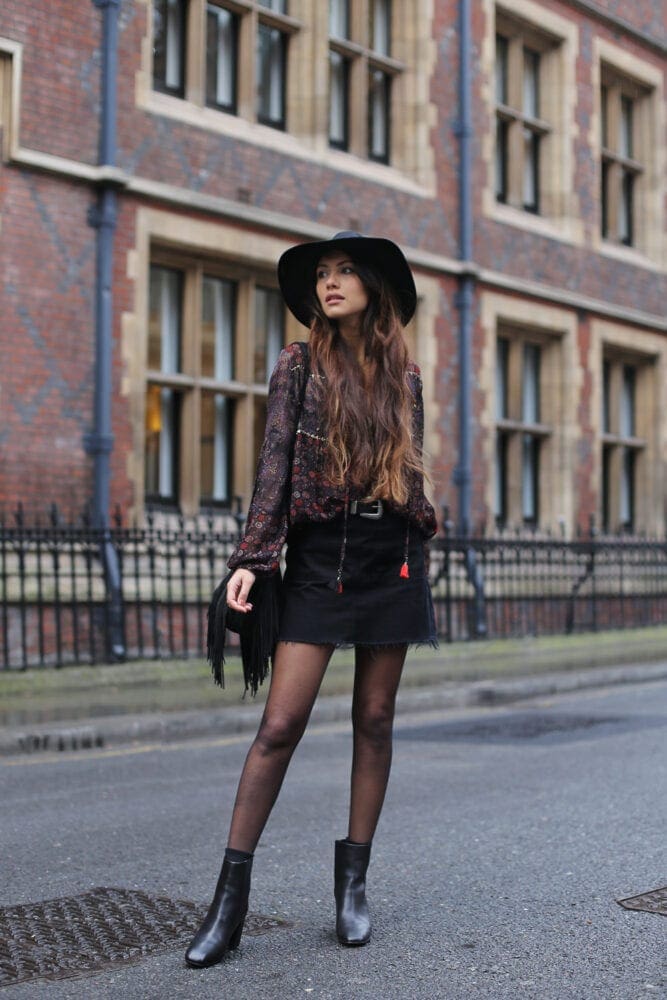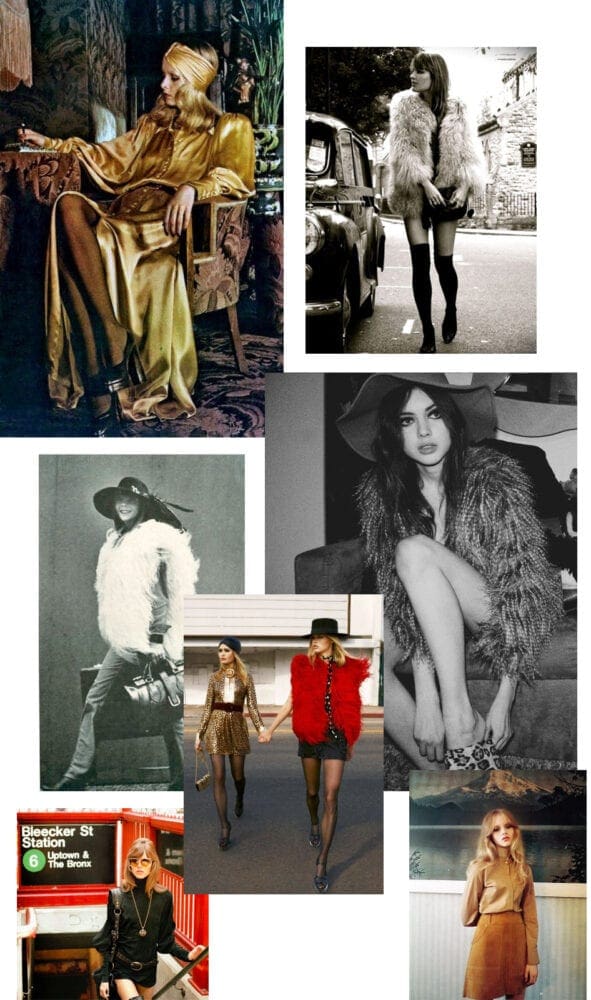 Brands like Saint Lauren, Cavalli and Kooples made it cool with their 'I'm with the band' seventies rock star take on the trend, pairing huge furs with OTK boots and plenty of luxe textured layers. It's all about the right mix of textures – satin and fur, chiffon and suede, mixing fringing with silk. I'm dying to get my hands on one of those huge shaggy yeti faux furs that look super cosy for winter with just a dash of Studio 54 swagger.
I fell in love with this Anthro top (which is unfortunately now out of stock, booo) the moment I saw it – the print is kind of weird, the colour palette is a bit off, but somehow it all comes together to create one of those weirdly wonderful pieces that shouldn't work but does. Paired with the perfect Chelsea boots (these are shockingly comfortable, I'm never wearing anything else ever again!), a fedora, and a dash of fringing, it's a hotchpotch of boho classics that have got me ready for partying the night away with Mick Jagger et al (circa 70s Rolling Stones obviously, he's old now, ew).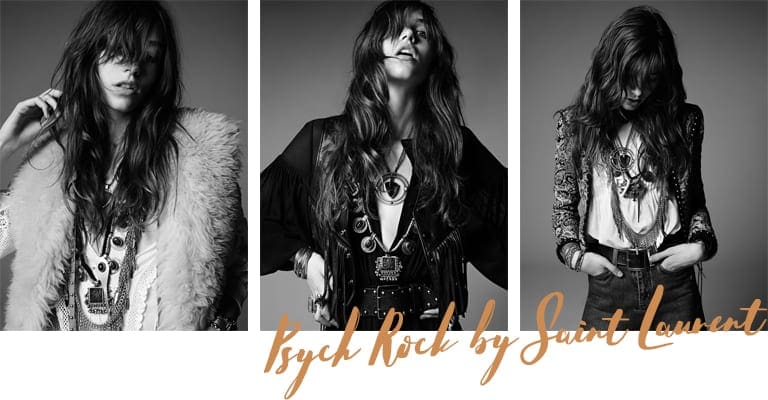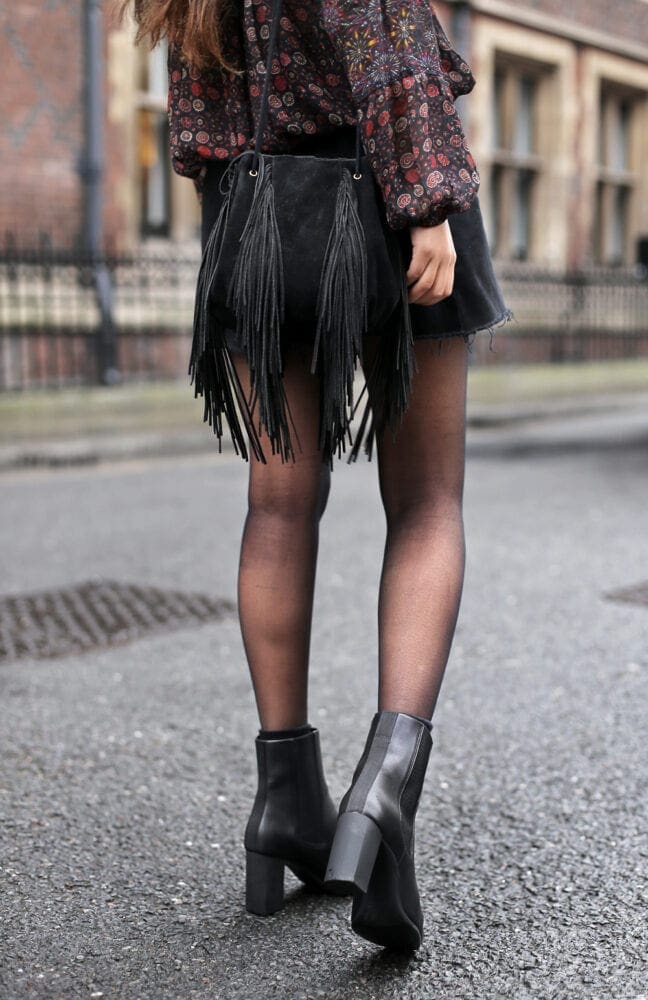 Style steals…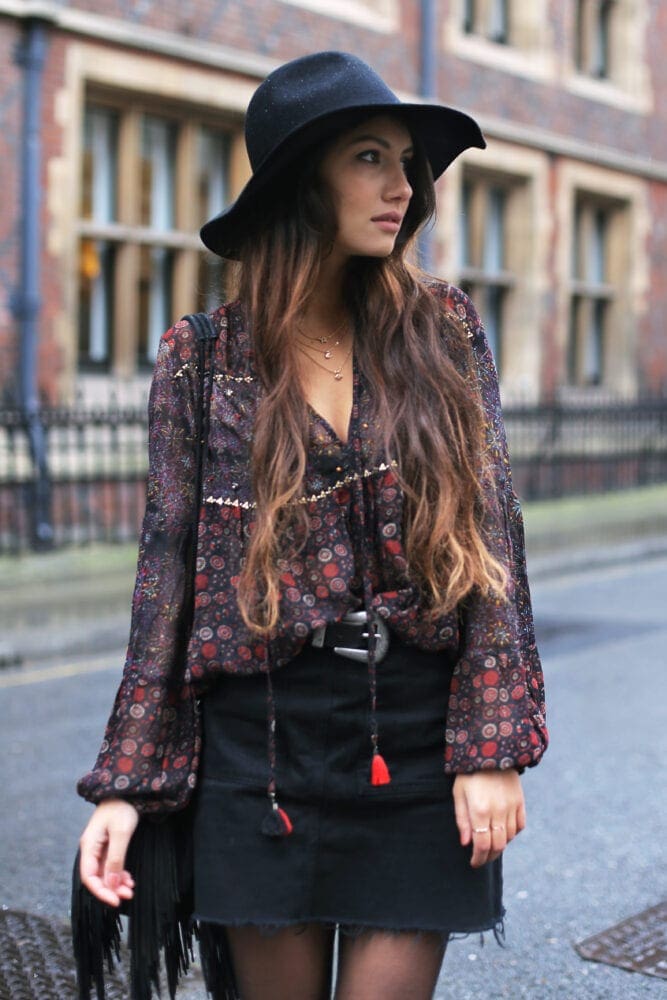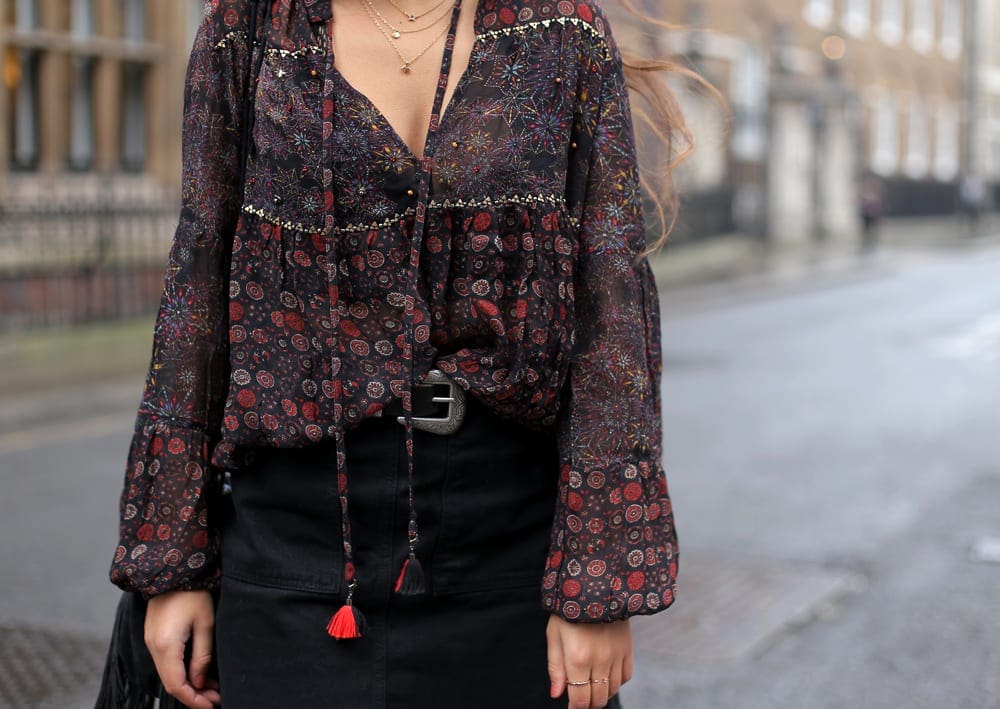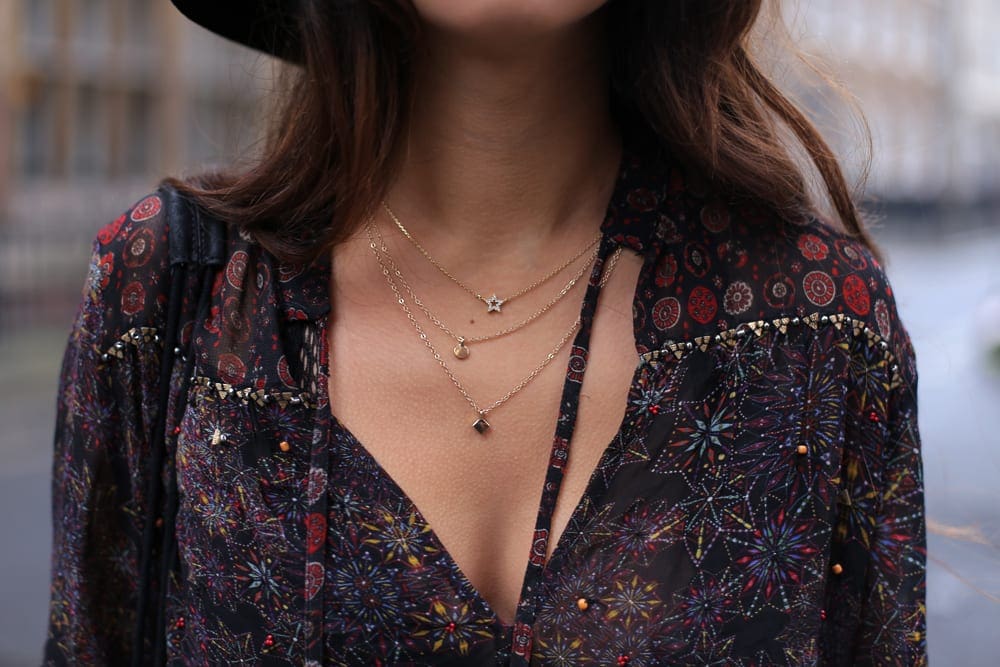 High end hits…