jeans from asos, jumper from boden (similar), coat from uniqlo (similar), shoes from bally (similar), bag from marks and spencer (similar).
I know what you're thinking: "Anoushka, this isn't very fashionista, you're slacking!"
Before you start throwing shade, let me explain. Fashion week is HARD WORK. There's a lot of walking from show to show, of queuing outside for ages because they're inevitably running late though they will let you in 'any minute' (actually 30 minutes from now, but who's counting? Oh yeah, me. Because MY FEET HURT).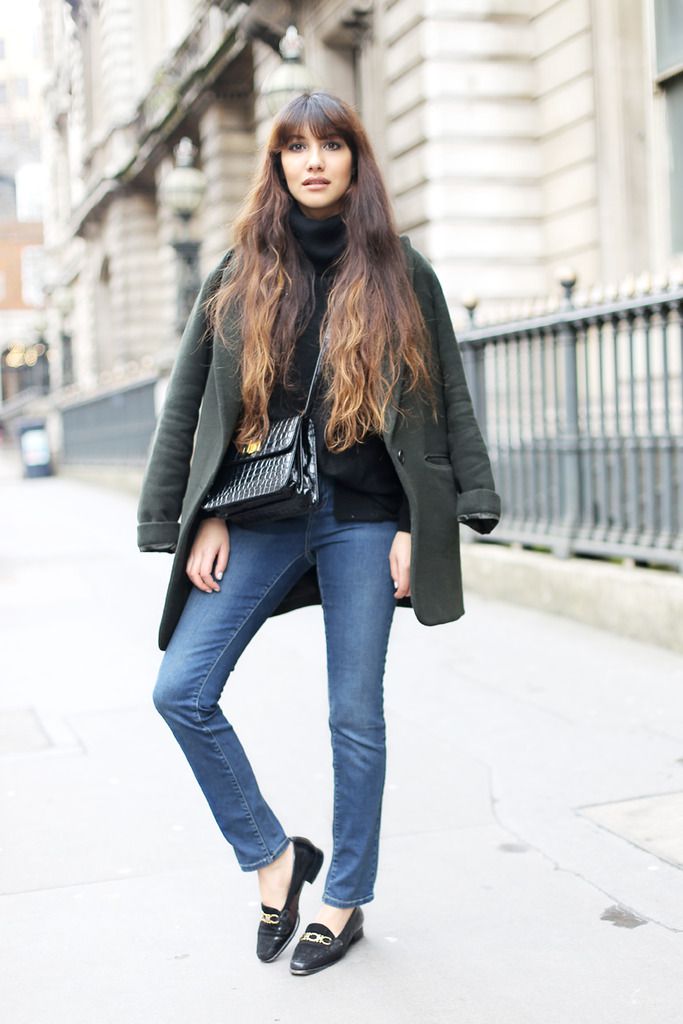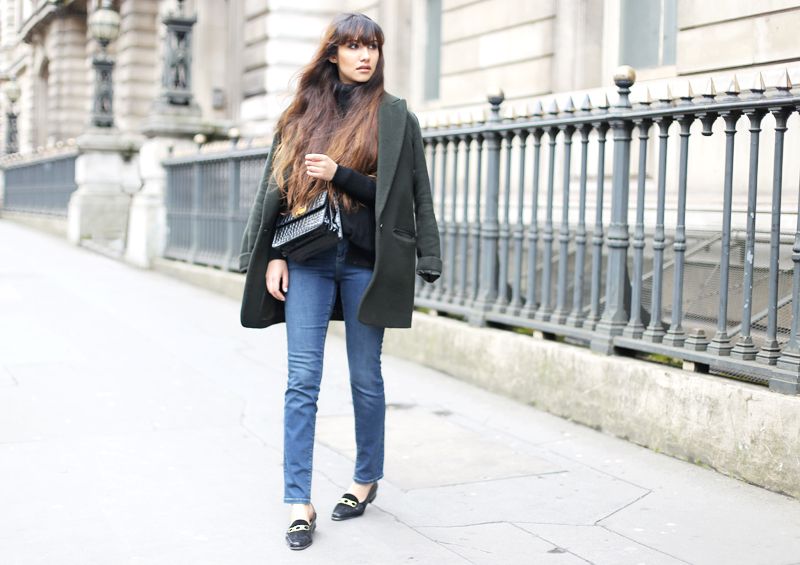 It's all well and good putting your fanciest statement heels on with your wackiest super exclusive not-even-on-the-runway-yet designer dress, but actually, unless you're splashing out on ubers to get everywhere, you're probably not gonna last very long…
Three days in I was starting to fade, so I thought I'd take things easy with a simple jean and jumper combo, spiced up with my wannabe Hermes bag and wannabe Gucci loafers for extra fashion cred.
The jeans were actually a bit of an experiment – chosen from me by asos, I wasn't sure how I felt about straight leg jeans. To be honest, I'm still not sure how I feel – after about a decade of skinnies they'll take some getting used to!
Skinnies are definitely started to feel dated with the rediscovery of flares and mom jeans by fashion circles and the high street alike, so maybe it's time the 'pencil straight' had a resurrection! You heard it here first, keep your eyes peeled..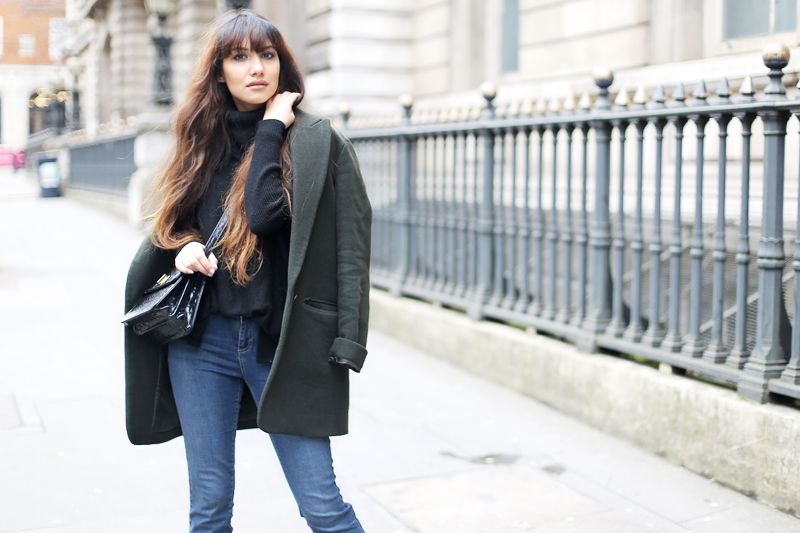 Don't forget, you can now like me on Facebook, to keep up to date with posts as well as plenty of exclusive content!