top and bag from zara, skirt from missguided, sandals from next, earrings from anthropologie
So I really was going to write a super intelligent thought provoking piece on 'relationships in your 20s' or 'what to do when you feel like you're failing' or something of that ilk, but because a) I have an irrational problem with blog posts where the pictures don't match the text, and b) I kinda just want to go on about pretty things, this post is going down a slightly different path (99% of it will probably be along the lines of OMG THESE EARRINGS, warning you now).
Every fashion season there are the big trends and the micro trends, some cute (a lot stupid), usually always forgotten two weeks later when something else becomes cool. This season I've bought into pretty much everything, because I am a weak human being and I can't resist shiny new things. Star prints, off the shoulder ruffles (when is that trend going to die already? But also plz don't because it's literally half my wardrobe now!), pom poms, embroidered denim… I'm loving it all. But more than anything, this season has been about srsly banging accessories.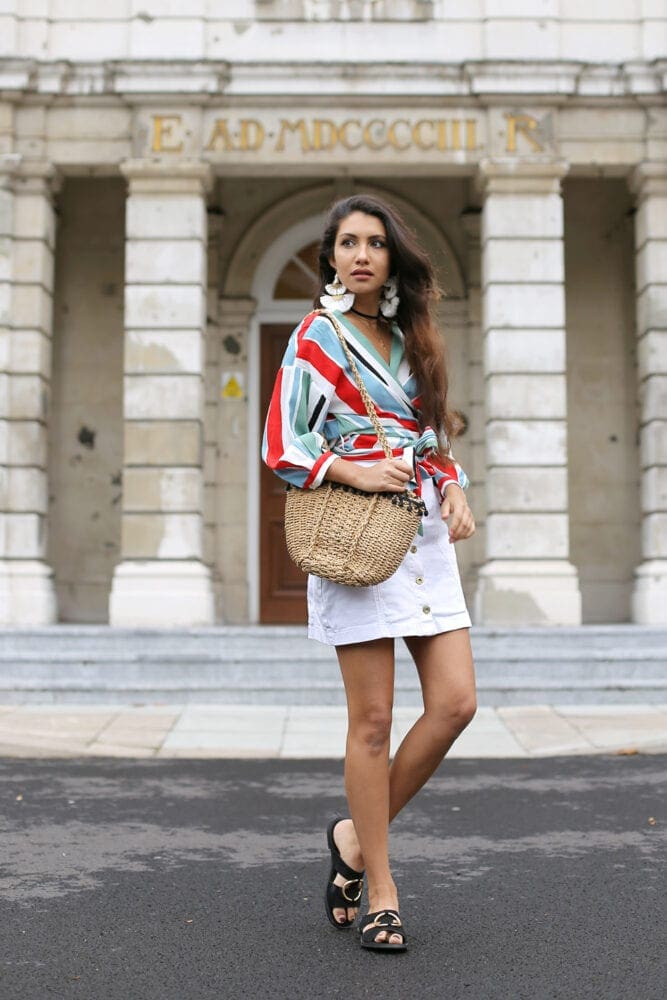 Lets start with the basket bag trend.
It's so perfectly romantic, in a
'strolling through the French countryside
picking lavender with your handsome
moustachioed beau' sort of way. I've
been carrying baskets as handbags for
a while (Mama P was before the trends
with that one, and I'd sneakily stolen
her collection..), but now that they're
suddenly in Vogue there are SO MANY good
styles. This Zara one fast became the IT
bag, and suffered from a bit of blogger
overkill, but it's still pretty cute.
I'm also loving the baskets so ridiculous
they don't even try to be bags (like my
new fave from Topshop). Picnic hamper as
your new day bag? Sure, why not! If
it's in fashion, daahling.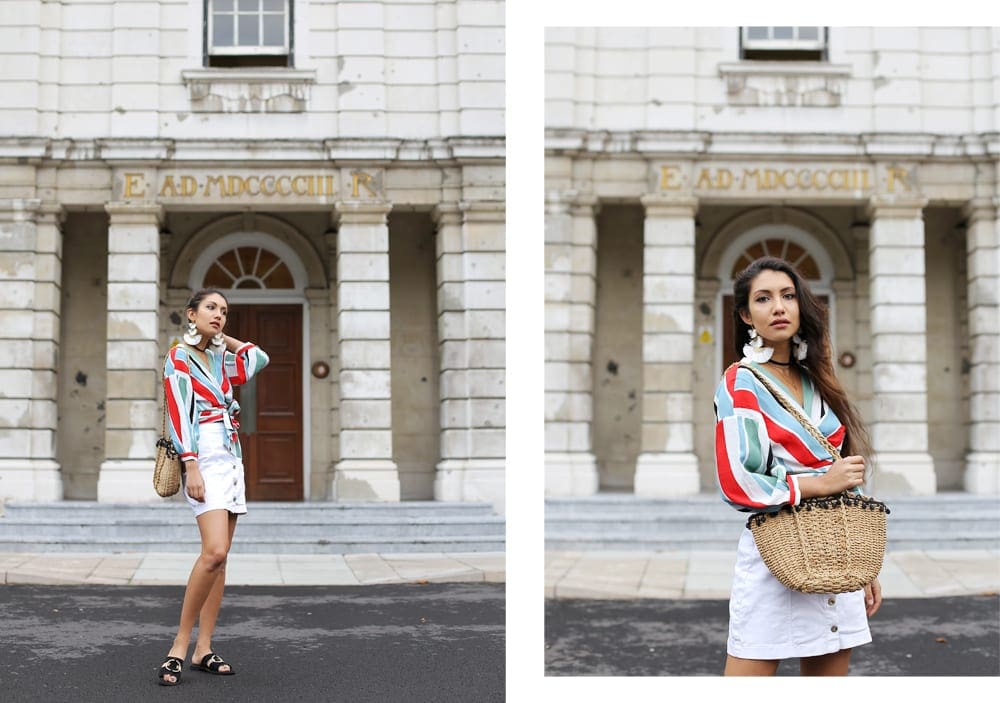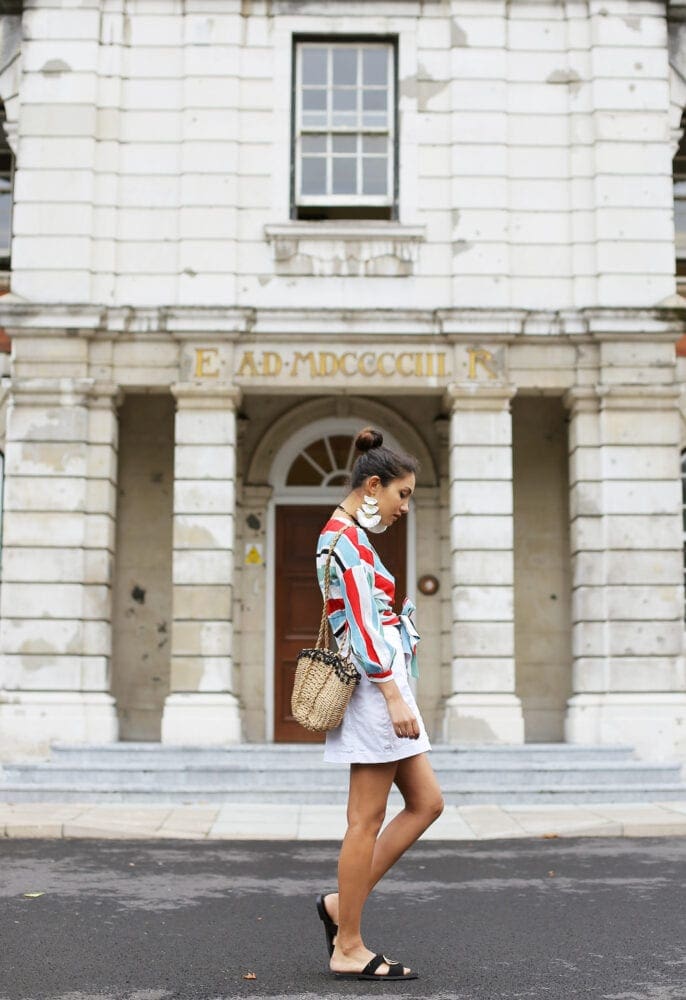 Perhaps my favourite accessory story this summer
though, is the reimagining of the humble earring.
Subtle, sophisticated, everyday wear? Pssh. Please.
This season it's 'find the most ridiculous curtain
tie you own, and hang it from your lobes'. Not
complaining though, I LOVE IT. The more tassely,
the better.
These Anthro babes are my absolute favourite take
on the trend, even though they're now completely
covered in layers of orange foundation from
swishing against my face. Weirdly they're super
versatile and go with most things – they add that
fasshun twist to a simple jeans and t-shirt combo,
or you can go all out with tassels, pom poms, and
brights galore (which is obviously my preferred
look, more is more and all that).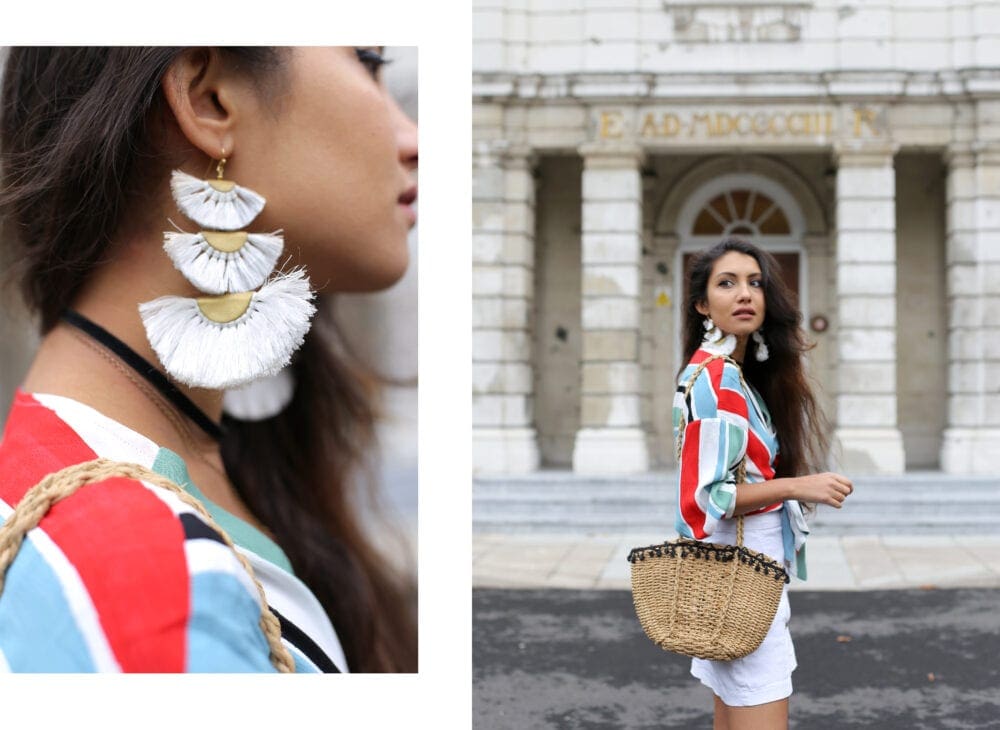 I love when fashion doesn't take itself too seriously (enough with that minimal Scandi lark already), so the evolution of accessories that do the talking is right up my alley! What do you think about this trend? Ready to repurpose your cushion trimmings into earrings, or not really feeling it?
I've spent so much time scouring the web to find the best accessory bits and bobs to complete an outfit, and sharing is caring after all so if you're diggin' it, you can shop my look and lots of other faves: