After a couple of days spent exploring
Ljubljana
we headed to Zagreb to eat and drink our way round the Croatian capital. Though Zagreb has charm and tourist sights aplenty, it's one of those cities that really feels lived in – its constantly bustling with people out on the streets, drinking alfresco at the numerous bars that line the pavements. I've been a couple of times now but have only ever been passing through, so it was nice to spend a bit more time really getting to know the place (mainly via my stomach, of course!).
EAT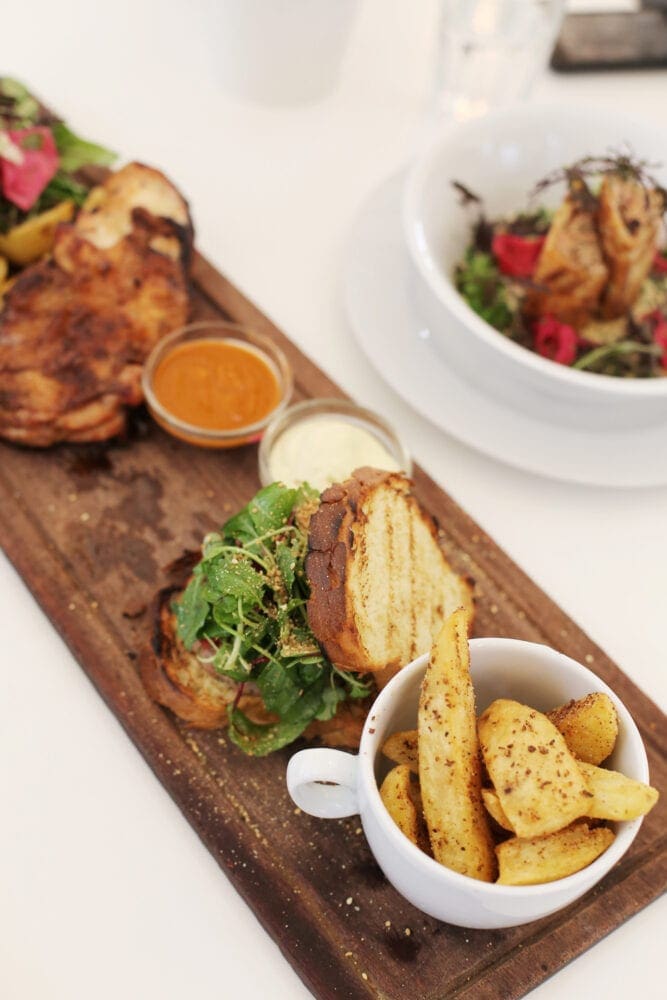 MUNDOAKA STREET FOOD
Looks pretty darn good, doesn't it? Tasted even better. Mundoaka Street Food does 'slow food' which means there's a bit of a wait, but it's most definitely worth it as the food tasted super fresh and everything was delicious. I had a gorgeous tuna burger in teriyaki with a brioche bun, but everything sounded and looked amazing. The prices are a little high but they feel justified for the portions and quality. You can dine alfresco or eat inside in the small (and perpetually busy) restuarant.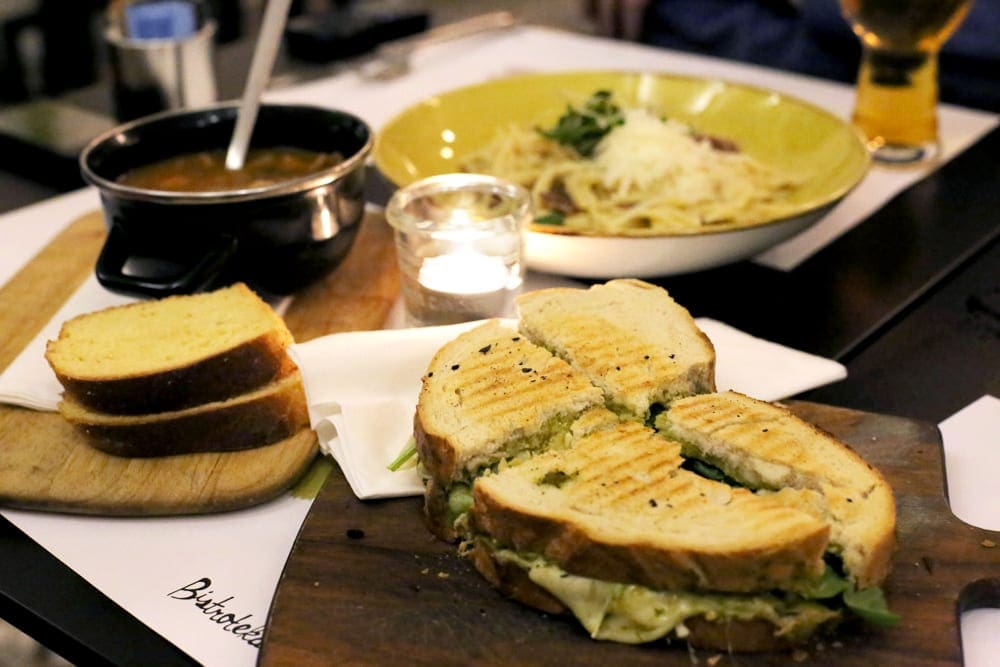 BISTROTEKA
A nice spot for a meal at any time of day, Bistroteka is a stylishly designed cafe/restaurant with a menu of Croatian classics and light bites, as well as a good looking breakfast menu. With exposed pendant lights and snazzy tiled flooring its also a great spot for Instagram, which we all know is a key factor in choosing a restaurant!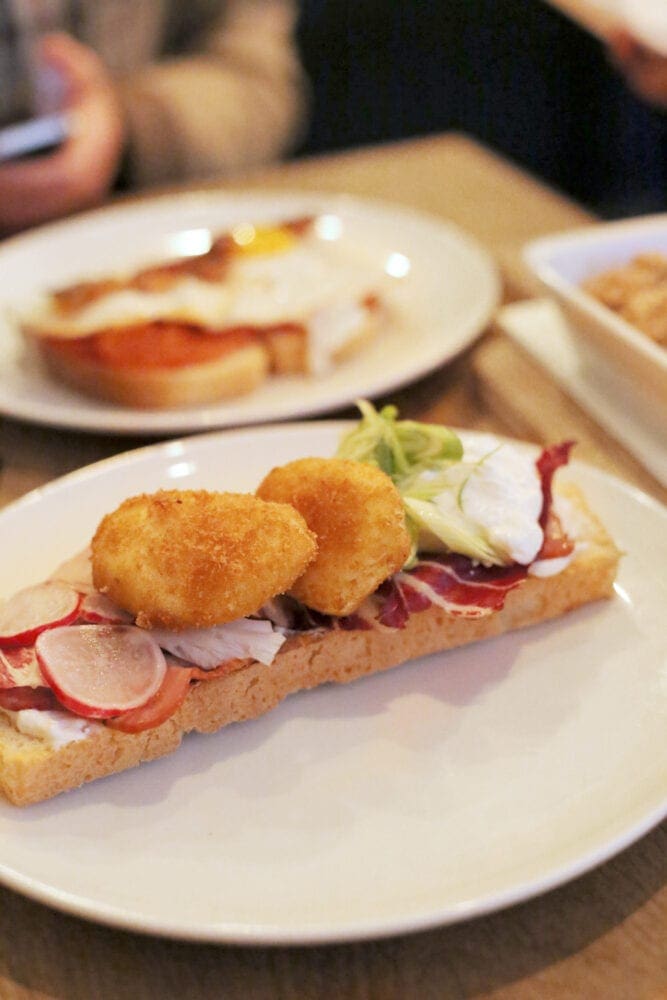 OTTO AND FRANK
Situated on the main restaurant drag, Otto and Frank serves up a delicious all-day breakfast alongside a menu full of light snacks and meals. I couldn't resist the sound of the Zagreb Breakfast (pictured), a modern-day take on the traditional breakfast eaten in the city. With heaps of cottage cheese, sour cream, ham, horseradish and spring onions on a slice of bread and finished off with crispy poached eggs, it sounds a bit strange but was surprisingly yummy, definitely worth stopping by for.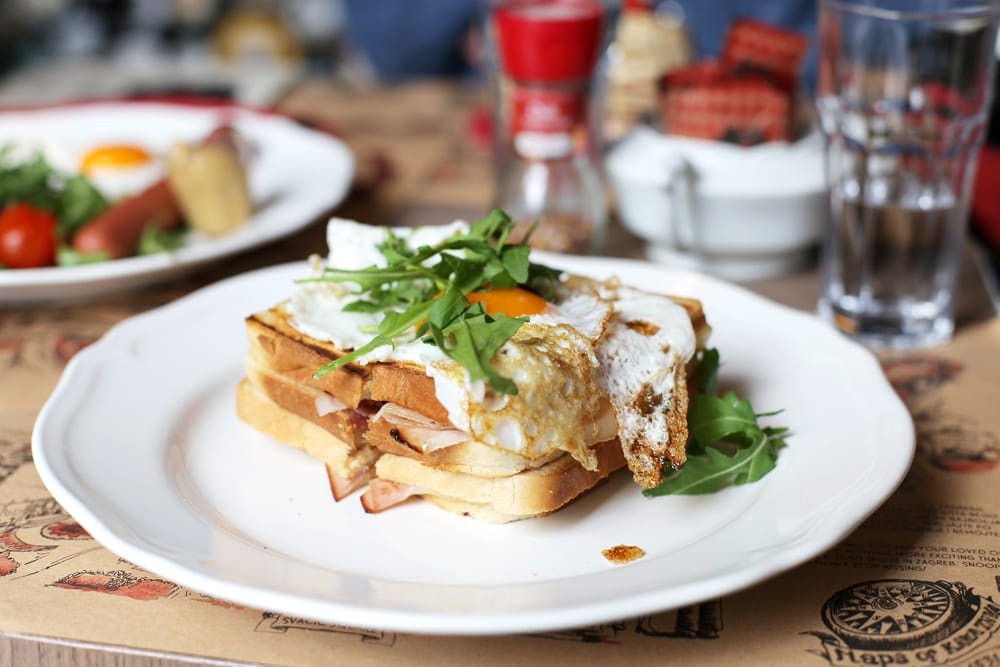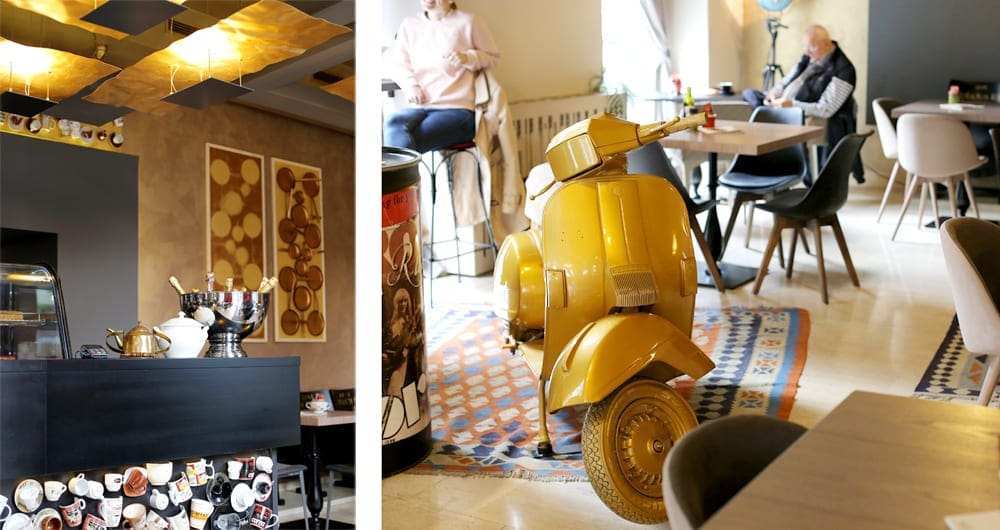 KAVA TAVA
Another good breakfast place on the main street (and also located near the market if you're in need of some post-shopping fuel) is Kava Tava, serving up heaped sandwiches with various combinations of bacon, eggs, cheese and sausage (all the key breakfast staples!), as well as stacks of pancakes generously covered in chocolate sauce. The decor is cute and unique, with coffee cup motifs as well as kitsch objects dotted around.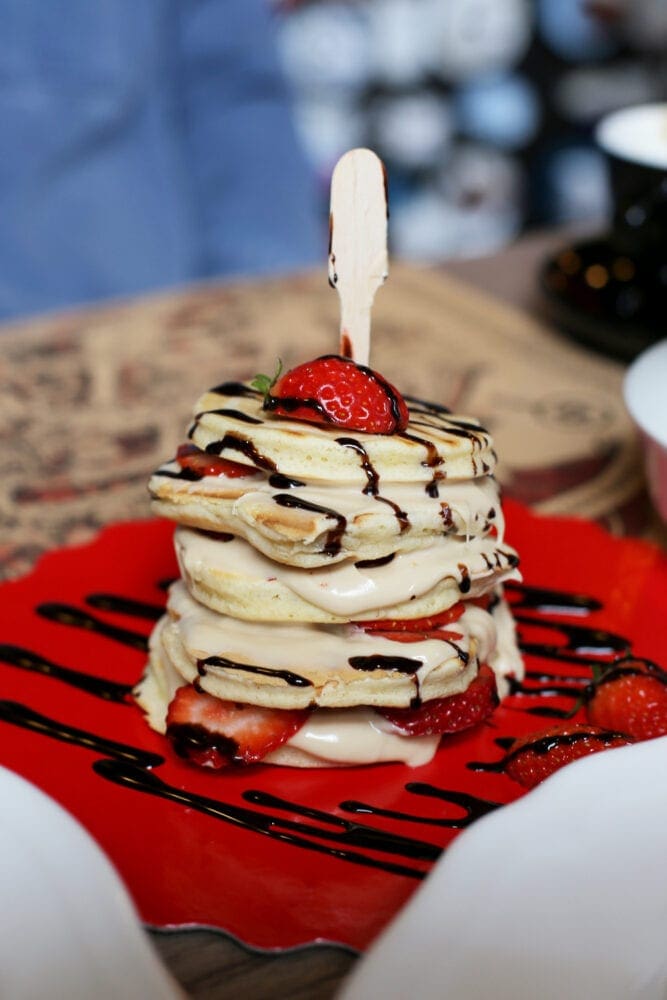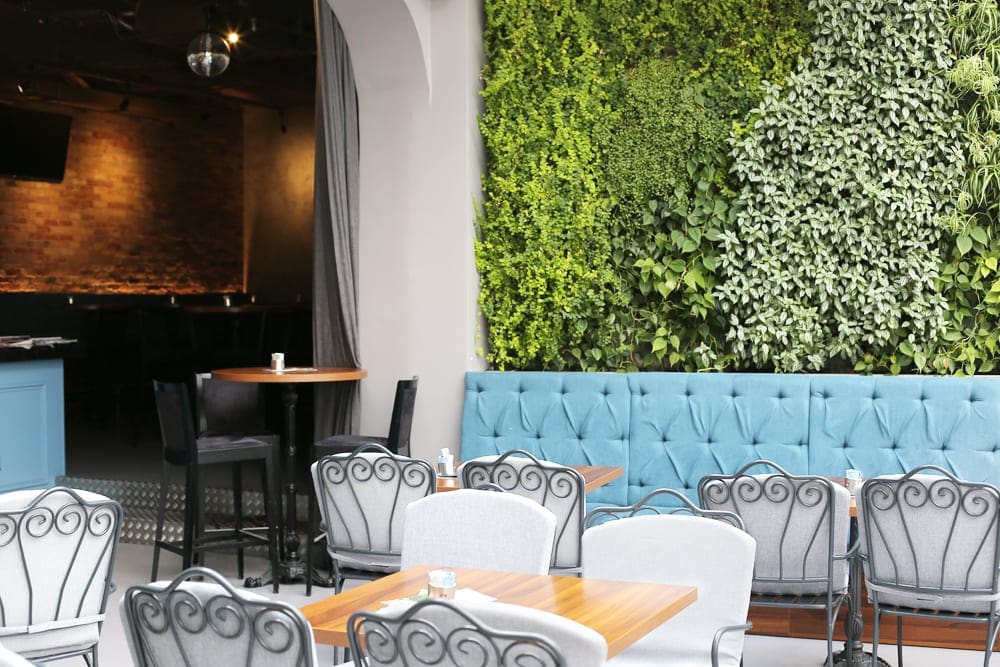 TORTE I TO
You've successfully gorged on all the breakfast to be had in Zagreb, but now it's time for an afternoon pick me up. What better than cake? Torte i to is a calm spot in the city centre for a slice (or two, or three..) of cake and a coffee. They've got a selection of freshly made cakes from cheesecakes to heavy chocolates and fruity pies which all look and taste delicious.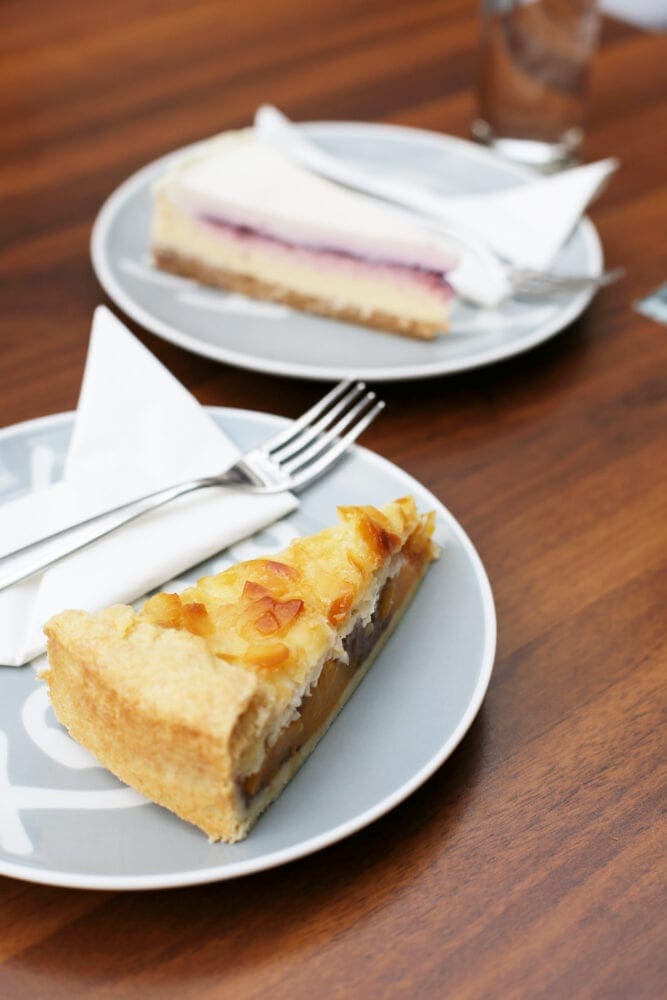 DRINK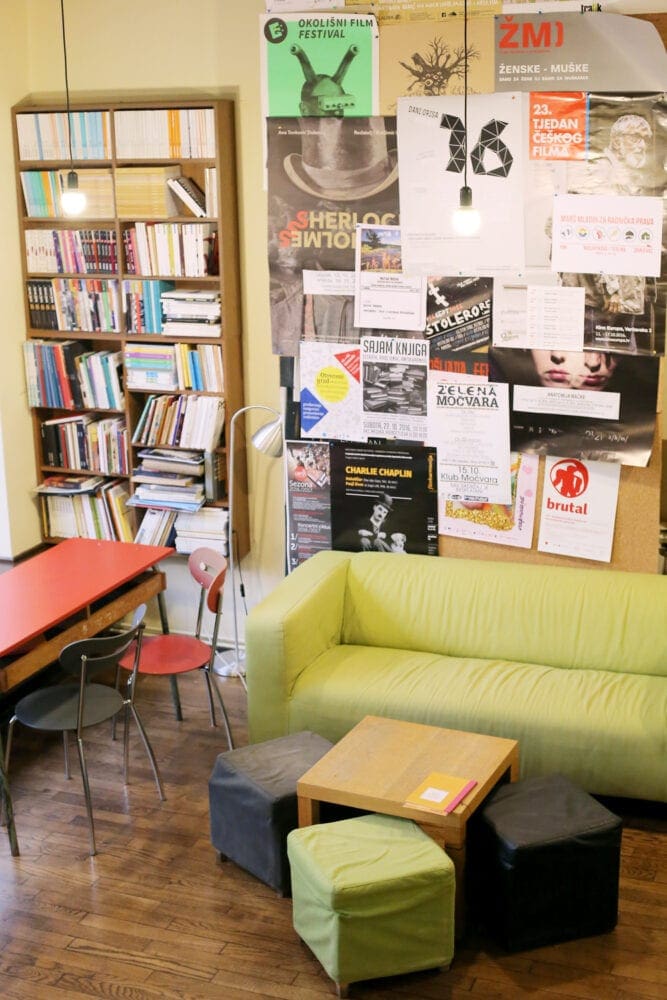 BOOKSA
Zagreb has no shortage of cosy cafes and one of my favourites is Booksa, a hip hangout with sofas and books (obviously) which also hosts events and talks. Most notably though, they do the most amazing selection of flavoured hot chocolates, from simple classics like mint, orange, and hazelnut to rum (I love rum, so this had me sold!). A lovely spot to while away a few hours when its a bit nippy outside, and close to lots of other nice cafes and shops.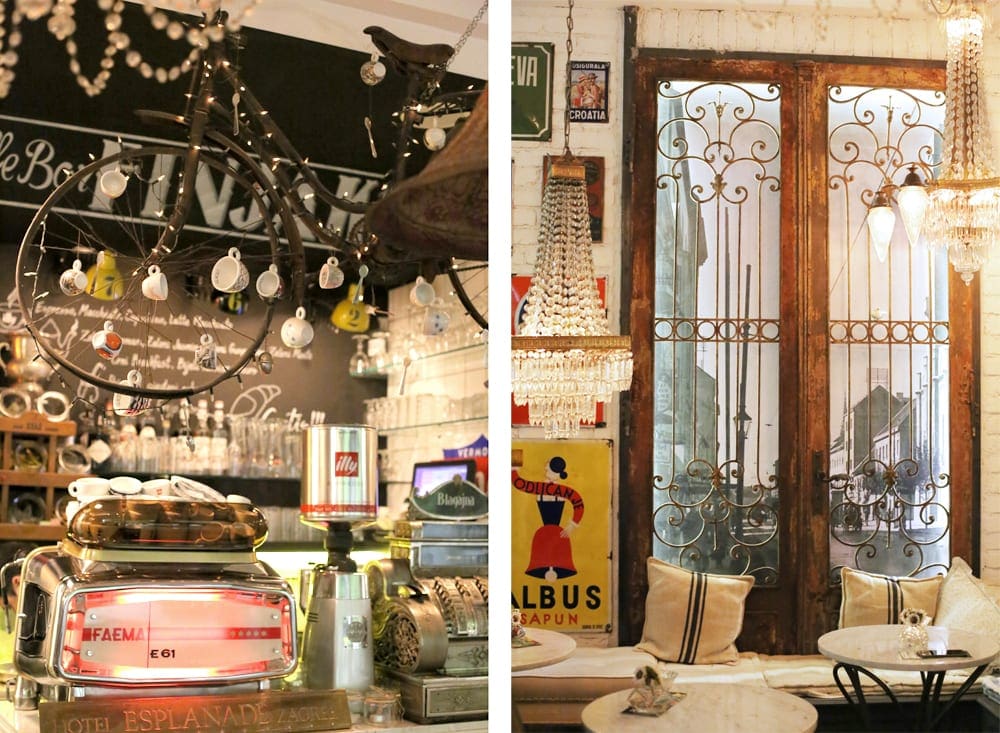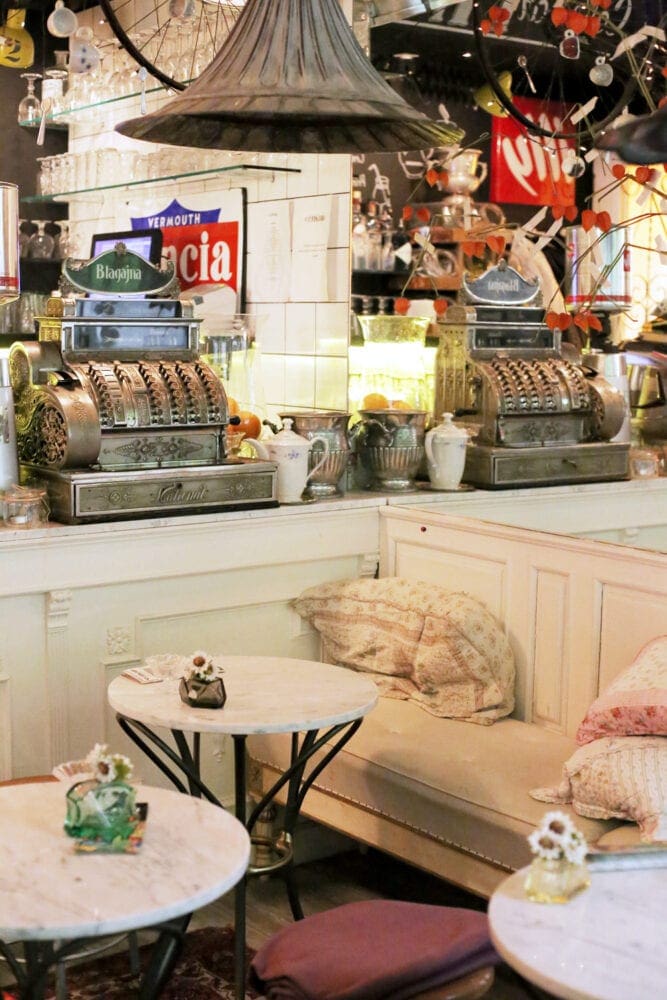 FINJAK
Full disclosure, we didn't actually stop to have a drink in Finjak as we'd just gorged on coffees and hot choccie around the corner at Booksa. However I wanted to include it as it looks so cute and kitsch, that if you're going to Zagreb you have to visit it and let me know in the comments what it's like!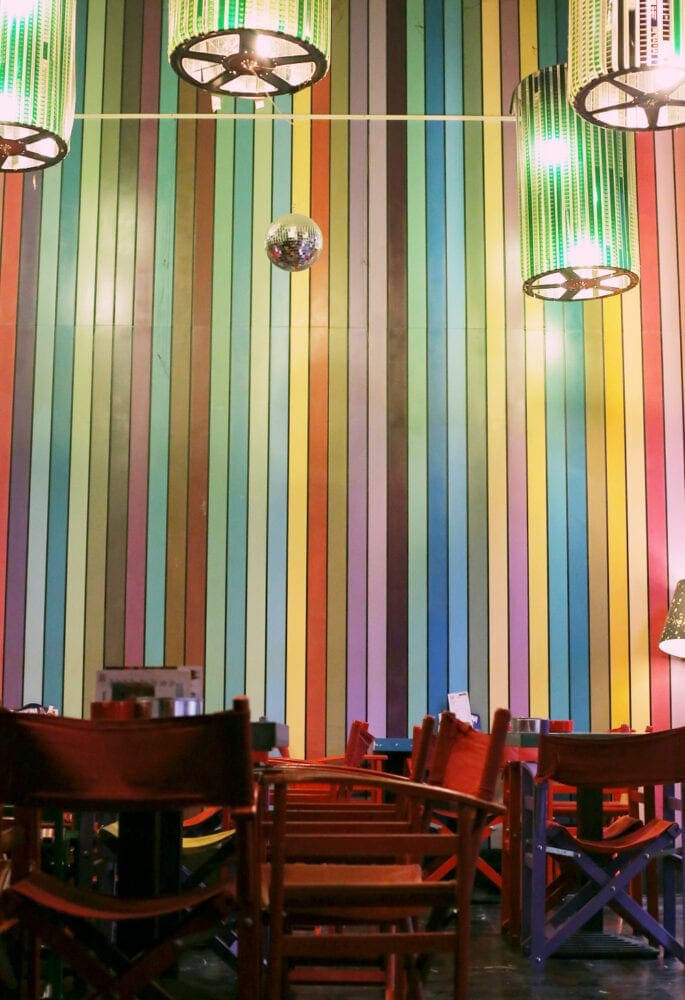 KINO KLUB GRIC
Just off the main square, this 70s style bar and basement club is notable for its somewhat surreal decor, including the eye-catching striped wallpaper and cinema themed accessories. A great spot to grab a drink before heading out for the night, and a super convenient location for heading wherever the night takes you!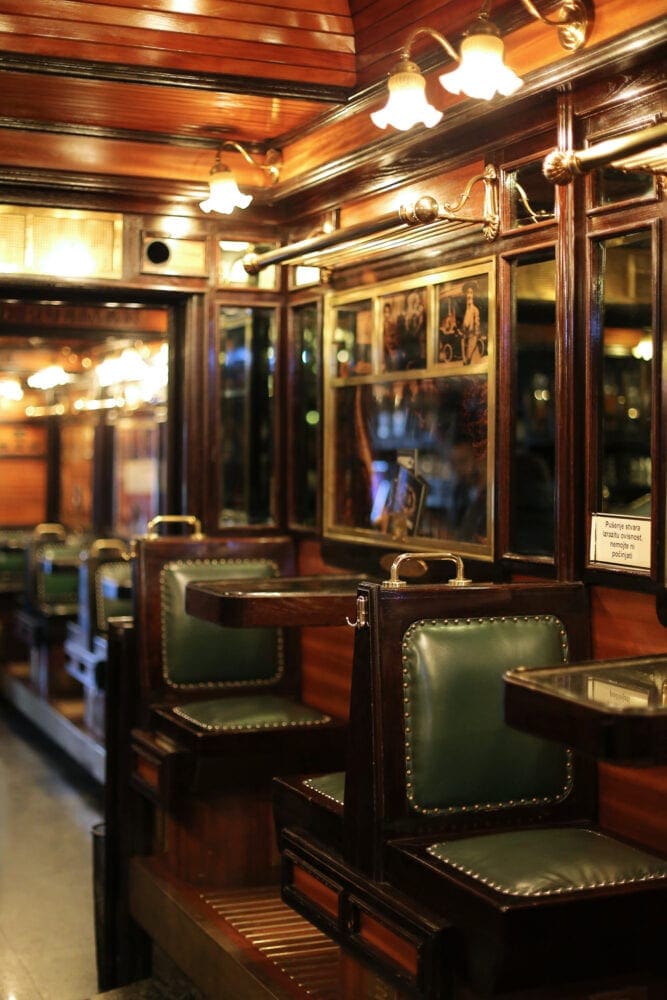 ORIENT EXPRESS
When I first stumbled upon the Orient Express bar while idly flicking through Time Out Zagreb, I knew I had to make a visit. First off, my love of Agatha Christie is deep and eternal (have you seen the 2010 adaption with the marvellous David Suchet and a star-studded supporting cast? Go watch, now.). Secondly, I've always been enamoured with the glamour of the early 20th Century, and the Orient Express during it's heyday was very much a part of that.
The bar, styled on the original train including pictures of passengers who made the trip, is beautifully designed with plush leather seating and plenty of dark wood. Although the place doesn't quite live up to it's potential (the cocktail menu could be improved with some themed drinks, and it would be nice if the bar staff were in shirts rather than jeans and trainers, which somewhat spoils the ambiance), it's still a great place to stop for a drink and pretend you're a wealthy heiress headed to Istanbul for a secret assignation (only my life goal..).
THINGS TO DO

ANTIQUES MARKET
Located in Britanski trg (British Square), an antiques and collectables market runs every Sunday featuring all sorts of weird and wonderful goodies ranging from Soviet-era memorabilia to bedazzled vintage clothing, and everything in between. A great spot to pick up trinkets for the home, or if you just want to have a browse. The market is compact enough to spin round within an hour without getting too worn out, and even if you're not looking to buy it's fascinating to see nonetheless.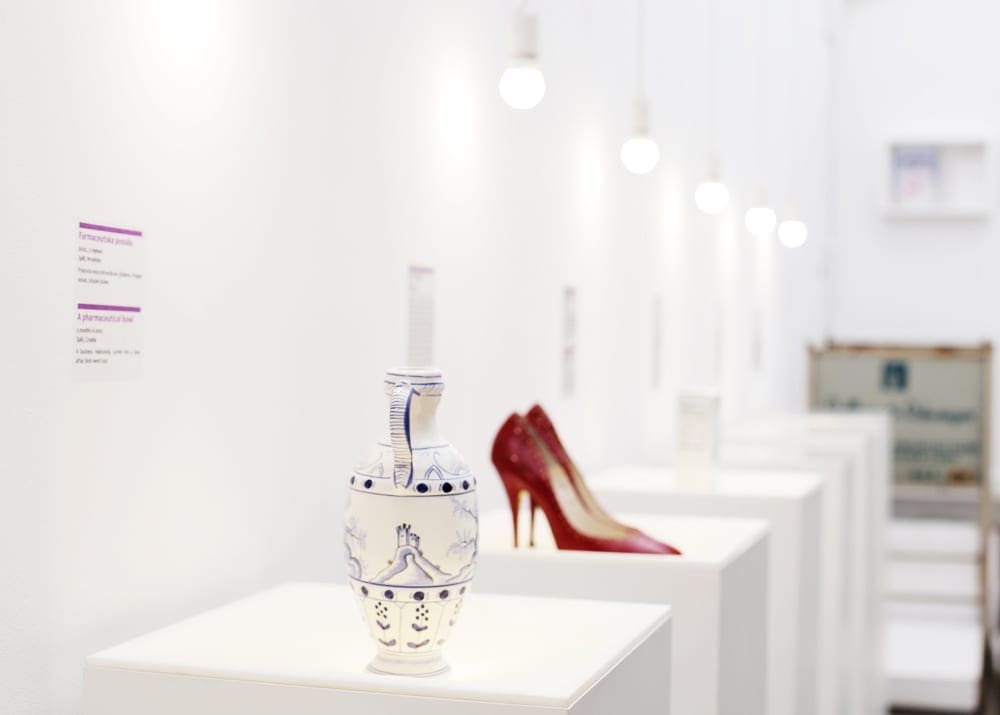 MUSEUM OF BROKEN RELATIONSHIPS
I actually caught this exhibition in London when it was touring, but couldn't pass up the opportunity to see it at it's home in Zagreb as it's such an interesting concept. The museum features objects sent in by people from all over the world that in some way signify and important relationship to them, be it with a significant other, parent, or friend. The objects are accompanied by blurbs about the relationship and why it ended. Whilst some are funny or silly, others are heartbreaking. The experience can be both uplifting and sad, but either way it's a must-see if you're in the city (make sure you've got a tissue if it gets a bit emosh though. You've been warned!).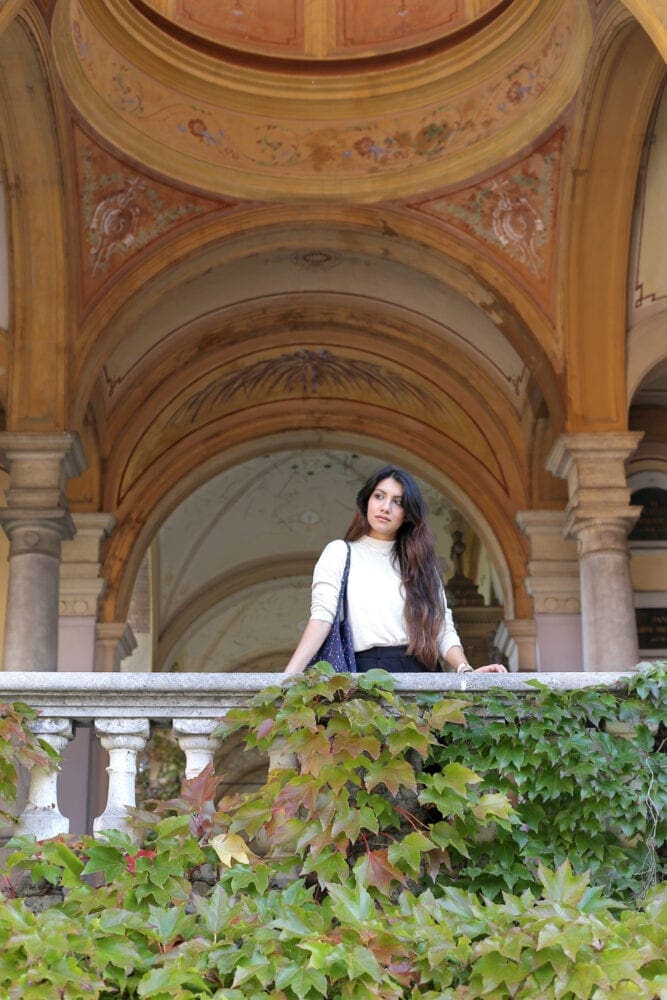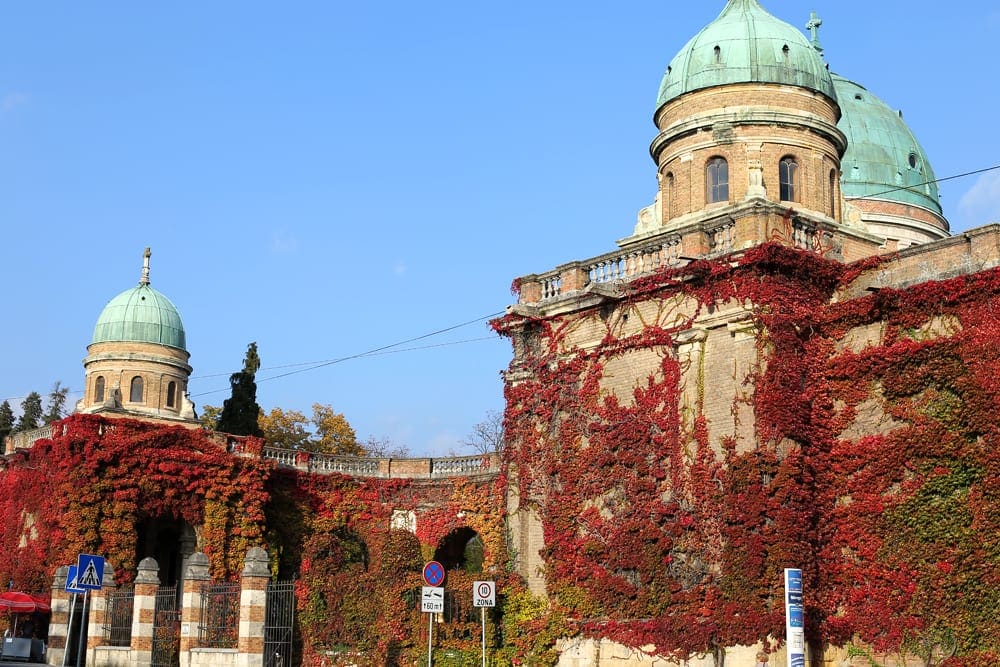 ZAGREB CEMETERY
Okay, I know, it's a bit of a weird one, but hear me out. Mirogoj, Zagreb's cemetery, is no average cemetery, with beautiful architecture and impressively ornate tombs that make it a fascinating place to visit. The impressive grave of Franjo Tudman, Croatia's first President, can be found here, as well as many other famous inhabitants of the country.
Have you ever been to Zagreb, and what would you recommend? Also holla at me if you do go to any of these, I'd love to know what you think!