Admitting this probably makes me 'basic', but I'm a sucker for brunch. If it includes avocado and/or poached eggs, I'm sold. To really enforce my basic-ness, I never even liked avocado until it become trendy. All of a sudden it's great!
I've been brunching a lot lately so I thought I'd compile a mini-review of some of the places I visited, so if you're ever in town and craving breakfast foods at noon, you know where to go!
The Fable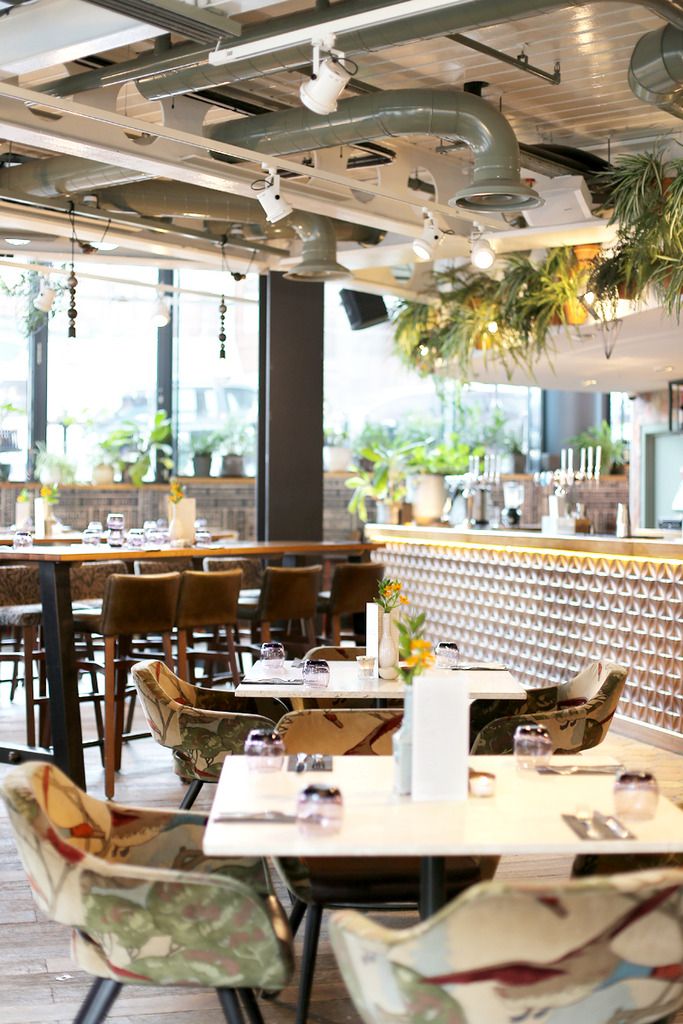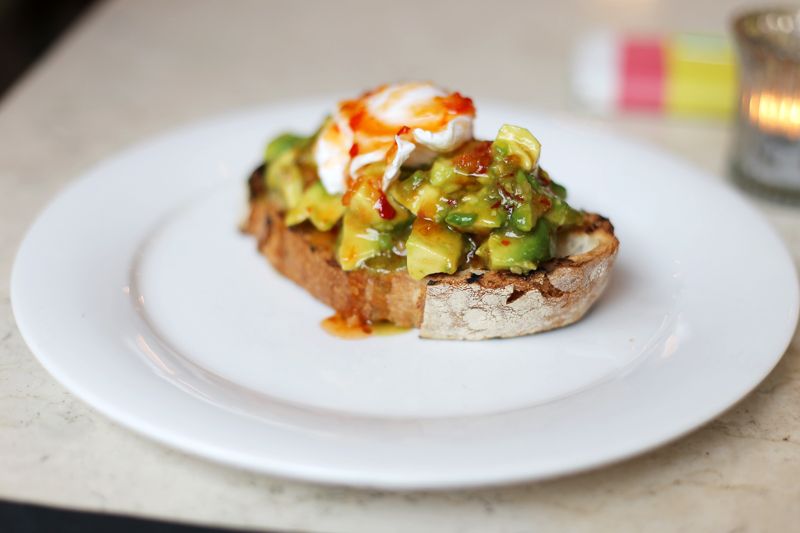 The Fable is an airy businessman attracting (but don't let that put you off, cute guys in suits just makes brunching more enjoyable!) restaurant and bar not far from Farringdon station, with elegant modern decor and a good looking cocktail menu (although it was 11 o'clock so we resisted, booo). We technically ordered off the breakfast menu, but really brunch is just an excuse to eat breakfast foods without having to get up so early so there's no big diff! They do also have a separate Sunday brunch menu as well, which mixes all day breakfast options with burgers and other standard lunch fare. The food was good and very filling, plus there's a decent dessert menu if you still have room, because it's not brunch without creme brûlée for afters, right?
| | | |
| --- | --- | --- |
| Food | Venue | Instagramability |
| | | |

The Fable
52 Holborn Viaduct
Farringdon, London
EC1A 2FD
Fish Market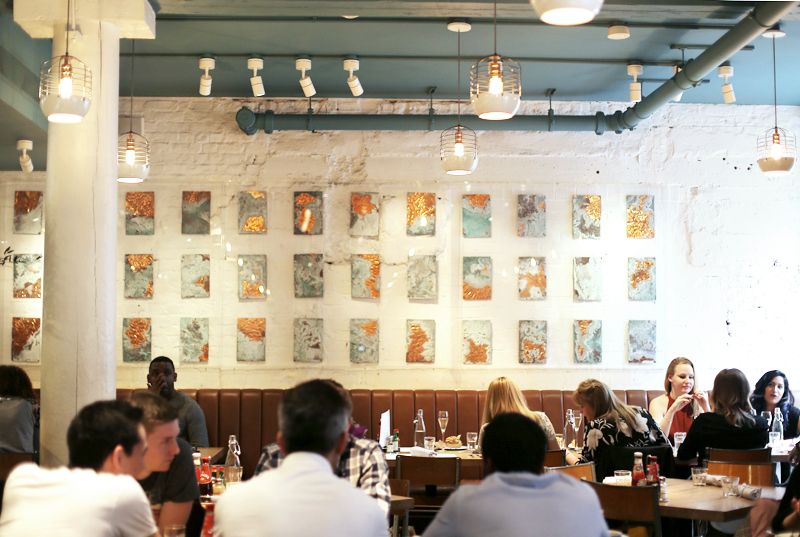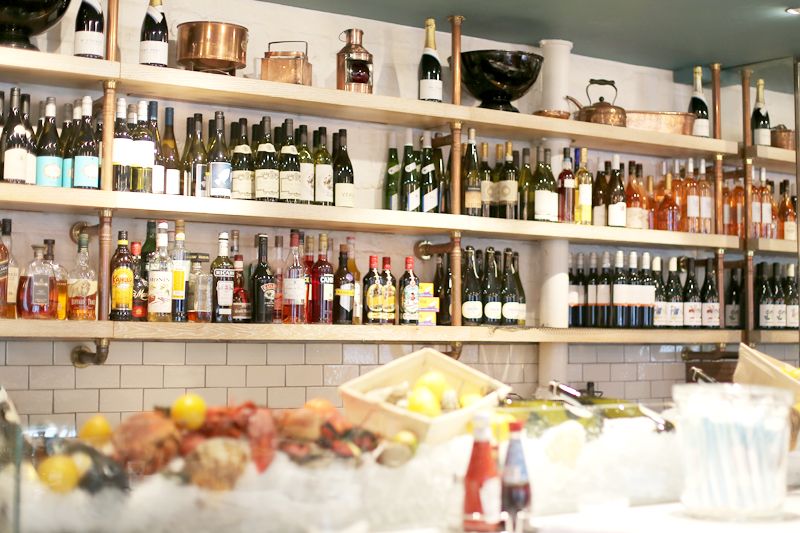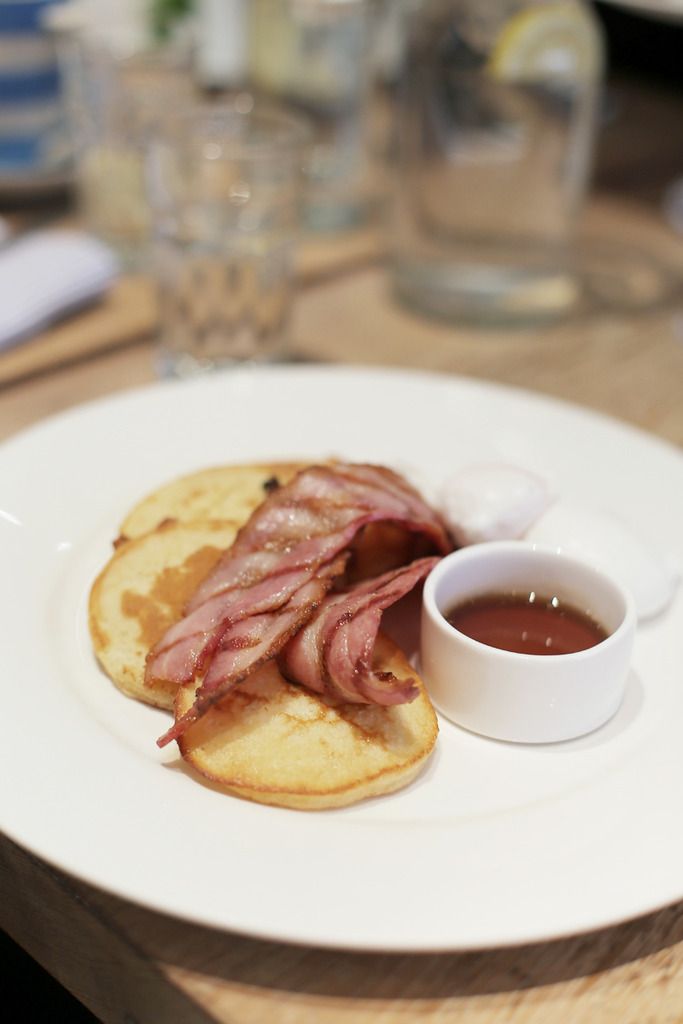 I came here with a few friends for a birthday, so alongside a delicious two course brunch menu we had unlimited Prosecco for £15, making it a truly indulgent meal. As you have to order either two or three courses it's best for when you have a bit of an appetite, however the portions are manageable and the food is reasonably light. I'd recommend the Tarragon mushrooms on toast with poached eggs, which was delicious! The place is sleek and buzzy with a mix of clientele and a cool rather than kitschy nautical theme (and don't worry, it doesn't smell like a fish market!).
| | | |
| --- | --- | --- |
| Food | Venue | Instagramability |
| | | |

Fish Market
168 New Street
Liverpool Street, London
EC2M 4TR
Asia de Cuba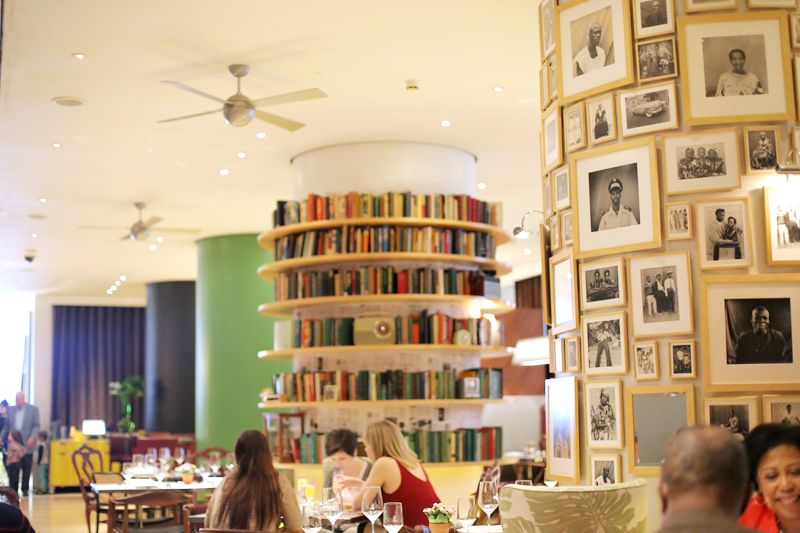 I've been majorly wanderlusting over going to Cuba recently, so the 'Asian cuisine meets Cuban dining' experience Asia de Cuba offers had me very excited. The brunch menu is seriously eclectic with everything from standard avocado and eggs to Mexican doughnuts, calamari salad and duck confit. I had the smoked salmon and potato waffle, which was pretty delicious, although the waffle was a bit bland. The place itself is in a hotel so it's very spacious and luxe, with quirky decor touches.
| | | |
| --- | --- | --- |
| Food | Venue | Instagramability |
| | | |

Asia de Cuba
45 St. Martin's Lane
Covent Garden, London
WC2N 4HX
Villiers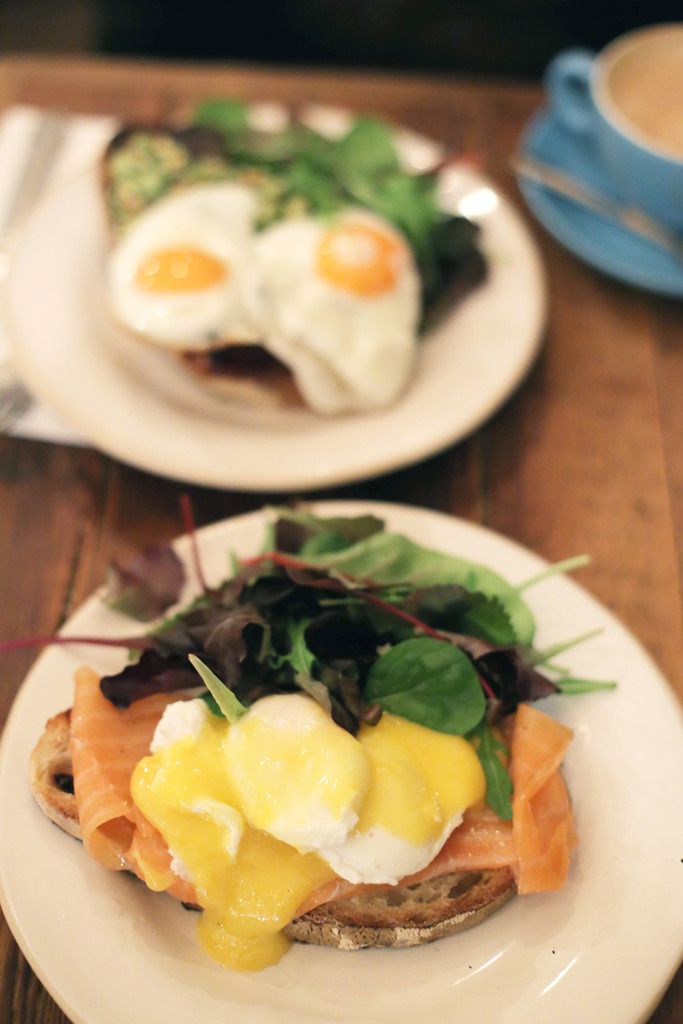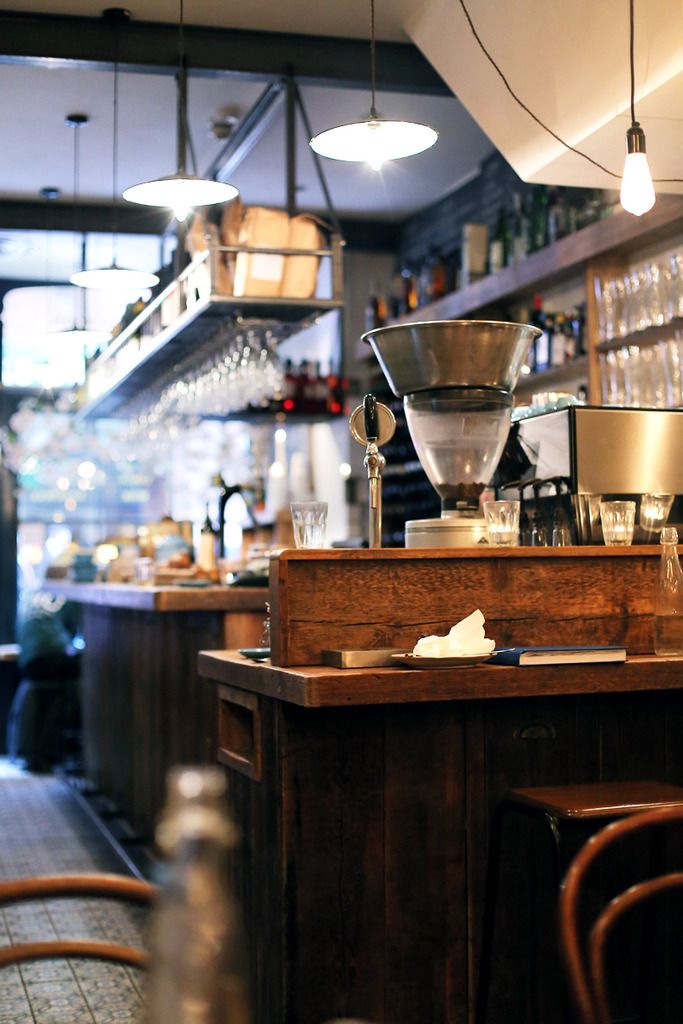 Villiers is a small independent place on a street overrun with the likes of Starbucks and Eat. The brunch is served till 5 and includes a variety of egg options – I had the royal and it was really good! My mum went for the Villiers avo on toast, which included avocado, eggs, chorizo, coriander and chilli and was delicious although the bread was incredibly hard to cut and proved quite the workout. It's very cosy inside with traditional hallmarks of an independent coffee shop such as exposed brick and hanging light bulbs, as well as cute touches such as flower displays on the walls.
| | | |
| --- | --- | --- |
| Food | Venue | Instagramability |
| | | |

Villiers
31A Villiers Street
Embankment, London
WC2N 6ND
The Black Penny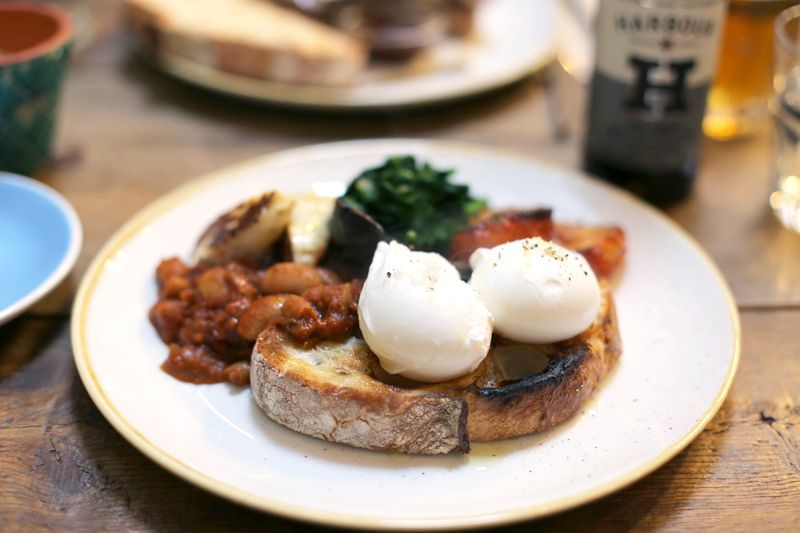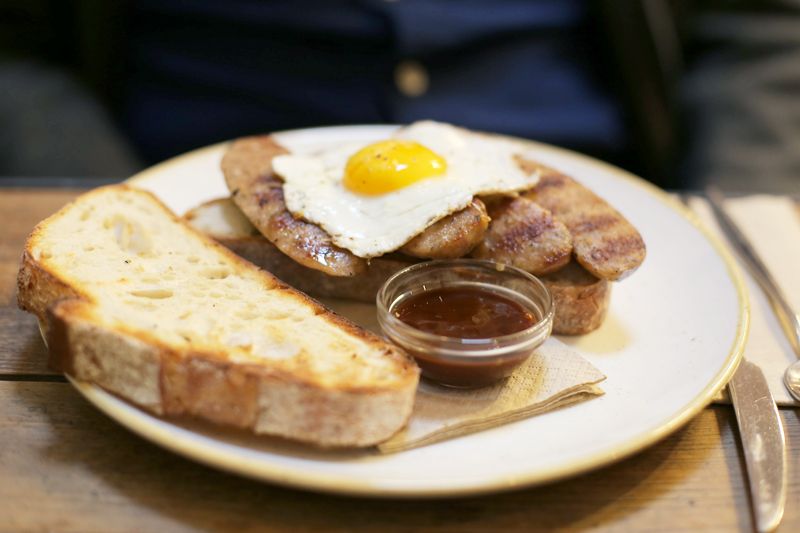 My father and I nipped in here to escape the drizzle during the last LFW, and it proved a lovely cosy haven from the cold. At the time there was a buzzing atmosphere however being right by Freemason's Hall they were mainly fashion types in London for LFW, so it may be different on a standard day.
I had a vegetarian breakfast which was so good it actually made me not miss the beauty that is a Full English, for once! Although it was a big portion it wasn't too heavy and I managed to scarf down the whole thing, which is high praise indeed.
| | | |
| --- | --- | --- |
| Food | Venue | Instagramability |
| | | |

The Black Penny
34 Great Queen Street
Covent Garden, London
WC2B 5AA
Let me know if you've been to these, or if you have any other brunch suggestions – I'm always looking for new places to try out!