(I'm on youtube now, go follow!)
This September was my first proper, full on fashion week. I'd loitered round Somerset House in previous seasons with the odd ticket I'd managed to snag from a colleague or friend, vaguely hopeful Anna Wintour would somehow spot my talent and hire me up to be Head Honcho of Fashion at Vogue or something equally ridiculous (I never even saw Ms W, my only sighting was Susie Bubble and even that got old fast when she turned up at eeevvery show).
But this time I was no mere chancer but a genuine fashion insider with official tickets with my name on.
Being relatively new to the blogging game I had no idea you could even attend LFW until a couple of fellow bloggers disclosed that you didn't just rely on the PR's to notice you but could actually apply for tickets in advance. It turns out "Are you doing Fashion Week this season?" is actually code for "have you bothered to send out a gazillion e-mails to PR's who will 9 times out of 10 not bother to reply to your e-mail yet?". Sneaky.
So I thought I'd give it a go and duly sent out my e-mails, receiving in return a slew of obscure looking invites with unpronounceable names on, adding to the general mystery of the whole fashion week-attending experience.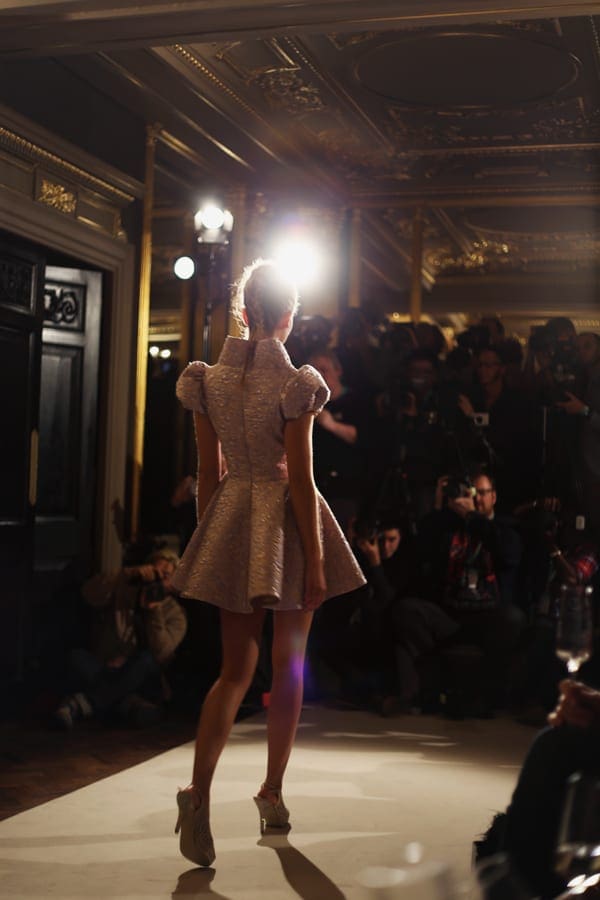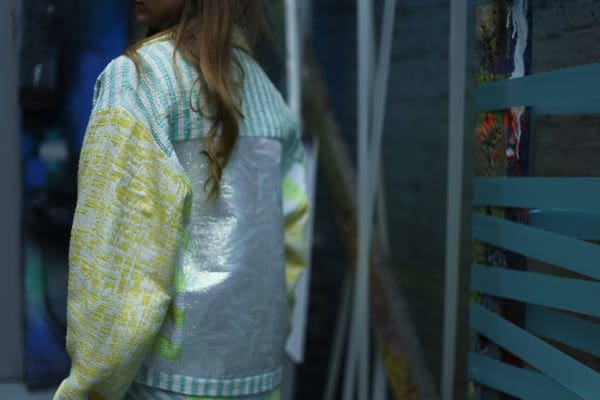 My first experience of 'the circus' was when I accidentally stumbled across the Brewer Street location on my way to Paul Costelloe. What was particularly striking was that there were actually more photographers hanging around than there were people to be photographed. Whilst in previous years you'd have gaggles of artsy fashion students hovering about in crazy neon furs in the hope of being street style shot, this season the dress code seemed to be low key. Seems getting papped is so last season.
The main 'LFW Lesson' I learnt is that there's a lot of not very glamorous hanging around. Or wandering from venue to venue, trying to make a 10 minute walk last an hour because I didn't want to look too keen. Thank god for Zara right next door, that's at least 10 minutes shaved off! But then I'd spent the day carrying a Zara bag around because I have no willpower in there, looking totally un-fashion and basic.
Annoyingly the gaps in between shows were never quite long enough to eat, so at least I'd be fashionably starving. And obviously my phone would die straight after the first show, but it doesn't really matter because none of the snaps of the heads of the row in front of me and vague model-shaped blurs were insta-worthy anyway.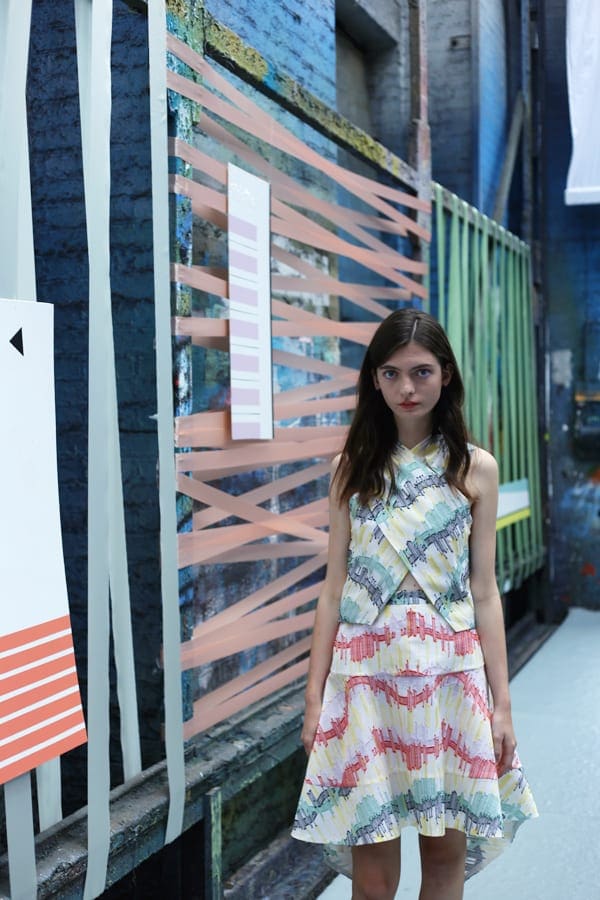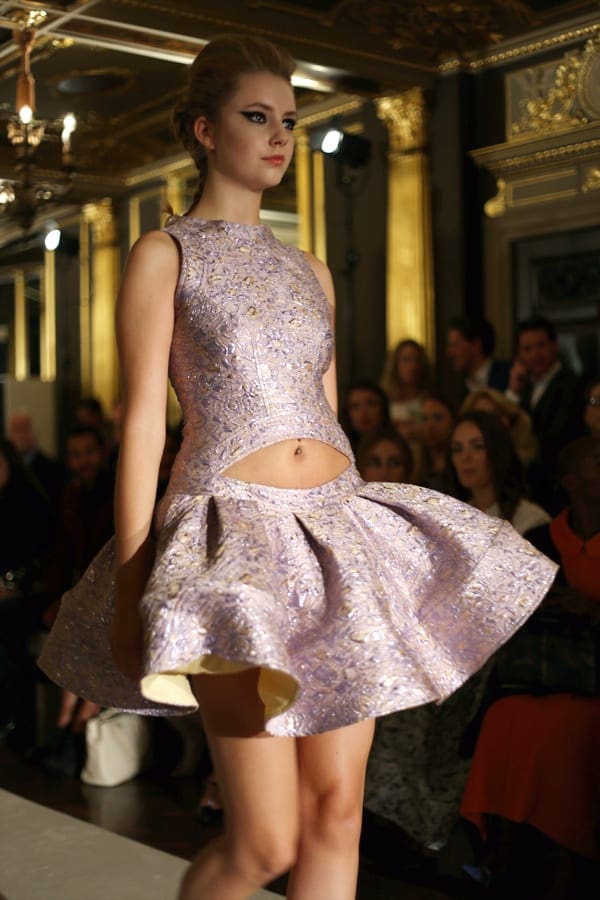 In between snapping frenzies (camera, film, iphone, snapchat, repeat), I had to remind myself to stop and actually admire the clothes without thinking about how best to broadcast to the whole world that I was AT FASHION WEEK HASHTAG HASHTAG. Because that's what it's all about in the end. Not the whole street style kerfuffle, not for the sake of being seen, not for the occasional free glass of bubbles (though that is definitely a plus), but being able to see next season's fashions in the flesh.
It sort of makes the rest of the whole palaver, the aching feet, shovey photogs etc, worth it. Because despite all the brand propaganda live streaming and periscoping and the rest with the claim that fashion week is now accessible to everyone, nothing quite beats the moment when the lights dim and that first model comes strutting down the catwalk.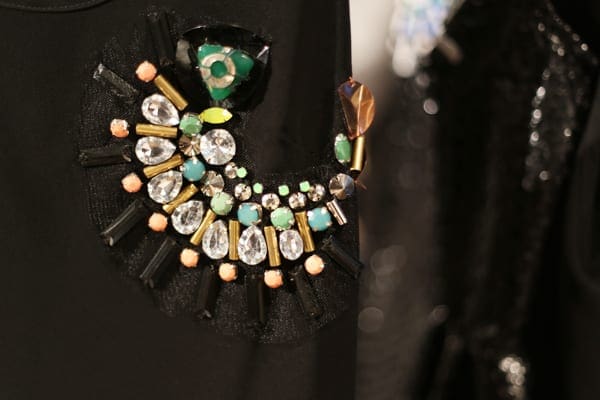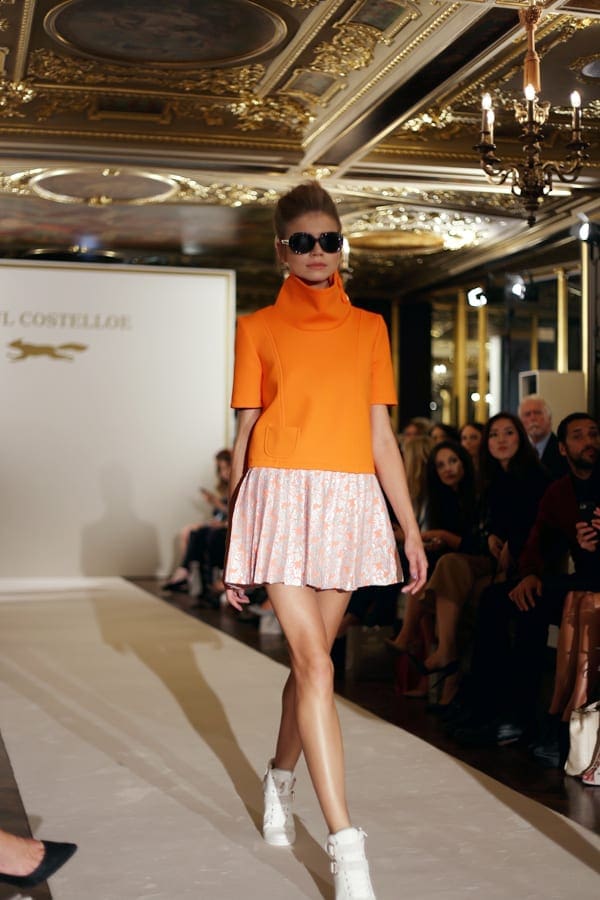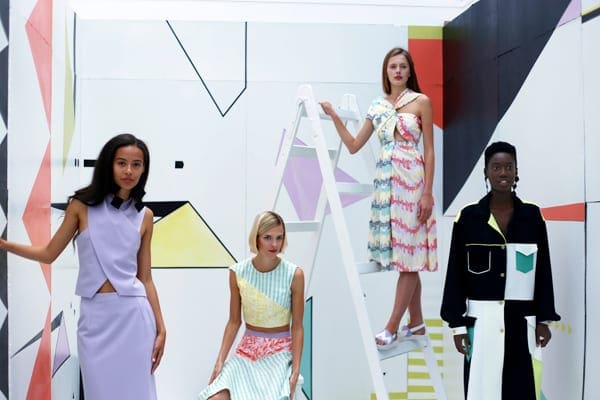 A lot of what I saw was from up and coming designers, and it gave me faith that London's fashion scene is still one of the most innovative and promising. New York may be commercial, Milan eccentric, and Paris chic, but we've got cool nailed.
There was so much variation too, it would be impossible to pin point any overarching trends. I loved Paul Costelloe's wearable femininity which actually felt refreshing after years or normcore, denim, and anti-feminine feminism in fashion (remember this rant?). L'Amitie at Fashion Scout was a collection of slinky satin minimalist pieces whilst C.J. Yao demonstrated that the sportswear trend is still going strong, with pieces so fun and colourful that they might actually sway me from my anti-activewear-as-leisurewear stance.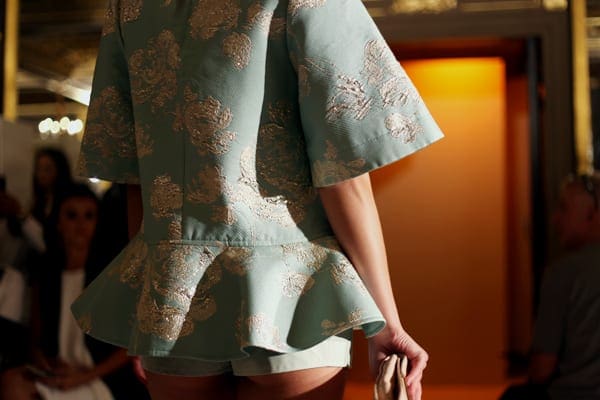 I've already dedicated a post to the beautiful Euthologie collection, full of red carpet ready pieces encrusted in jewels and sequins. Another favourite was Tata Naka's playful prints, which are sure to be spotted on many a street stylista in the coming months.
A mention must also go out to the fabulously wacky Vin + Omi. Whilst it's hard to see how their aesthetic is commercially viable, and I definitely wouldn't wear a thing (take the fake nail dress at the bottom for example), the show was a spectacle that had the audience completely hooked.
Fashion week is gruelling, frustrating, and totally elitist. It's sold out, no longer a trade show but a spectacle to generate advertising. It's over-attended, over-hyped, and has become one big PR game. That's only the tip of the iceberg in terms of very valid criticism levelled at the Fashion Weeks.
It's all that and more, but it's also sort of magical. The Disneyworld of fashion. As someone who grew up devouring Vogue with dreams of one day sitting frow with the greatest names in fashion, to be a part of it all in some small way is such a privilege. It may not be quite what the wishful teen me had imagined, but it's still pretty exciting. Roll on next season!