My quest to eat my way round London is going strong, to the satisfaction of my taste buds (and detriment of my bank balance and waistline). One thing I seriously struggle with at restaurants is having to choose just one dish to try, so tapas has become my go-to meal to indulge my greedy desire to have ALL THE FOOD without completely exploding. As such I've become a bit of a London tapas geek, so wanted to share a few of my favourite picks with you!
Canyas y Tapas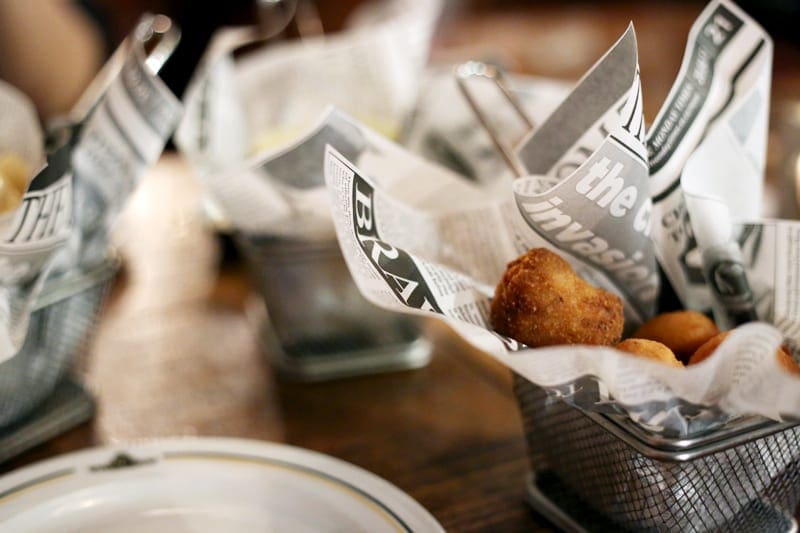 Islington is full to the brim with quirky independents and hipster mini-chains so Canyas y Tapas might not be the obvious choice, but it's definitely worth a stop. For a start, the menu is heaving with options, from delicious staples such as the mixed croquettes to every sort of seafood, from squid and prawns to octopus. Not to mention the selection of eggs with different accompaniments, and toasts with a multitude of topping. The aforementioned croquettes were a must order, as well as the delicious fried goats cheese. Although we only went for dinner it supposedly turns into a club at night if you're not too completely stuffed to party!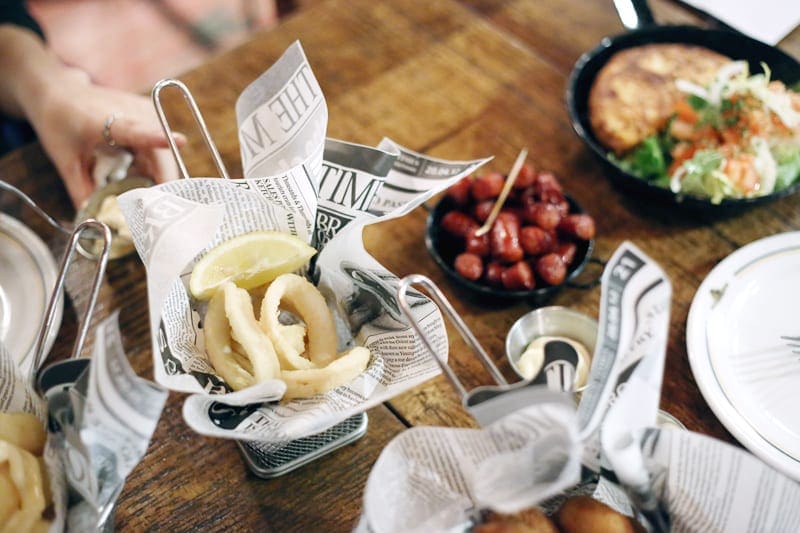 Canyas y Tapas
72 Upper Street
Islington N1 0NY
Iberica
Iberica is one of my favourite restaurants for when I want to go somewhere a bit special. The prices and food range from affordable classics to more high brow options at equivalent prices. There are several locations around London and further afield, which are all uniquely and elegantly decorated. Everything is beautifully presented and seriously tasty – shout out to the patatas bravas which were probably the best I've had, the garlic aioli was delicious!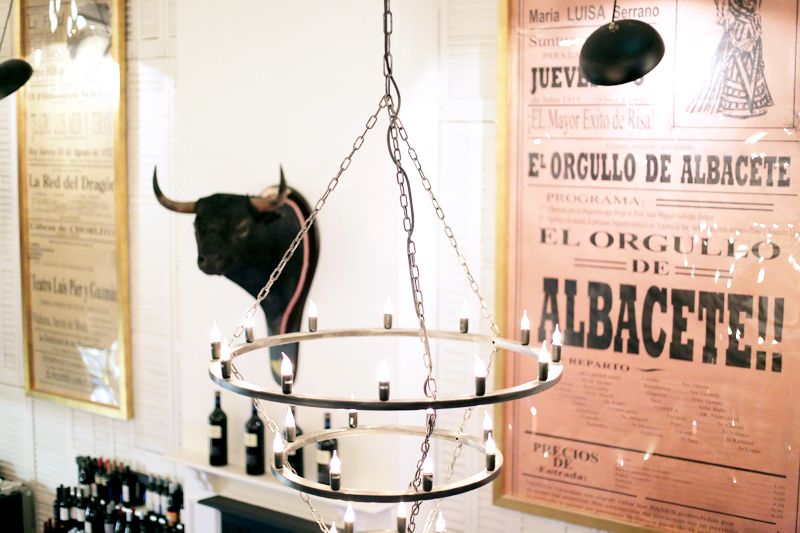 Iberica
Multiple Locations
Farringdon, Canary Wharf, Marylebone and Victoria
Mas Q Menos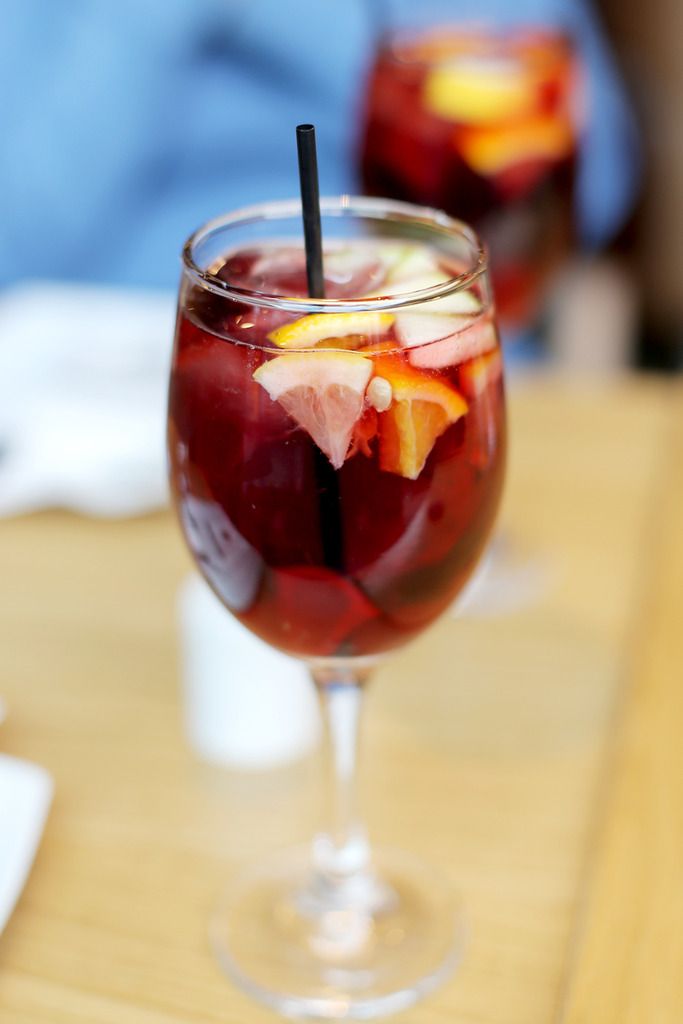 Mas Q Menos deserves a shout out for it's convenient locations in Holborn and Soho as well as in The City. The food, though not spectacular, is substantial and covers all the tapas basics, plus look out for offers – we had a very reasonable lunch for two with wine for under £20 via groupon.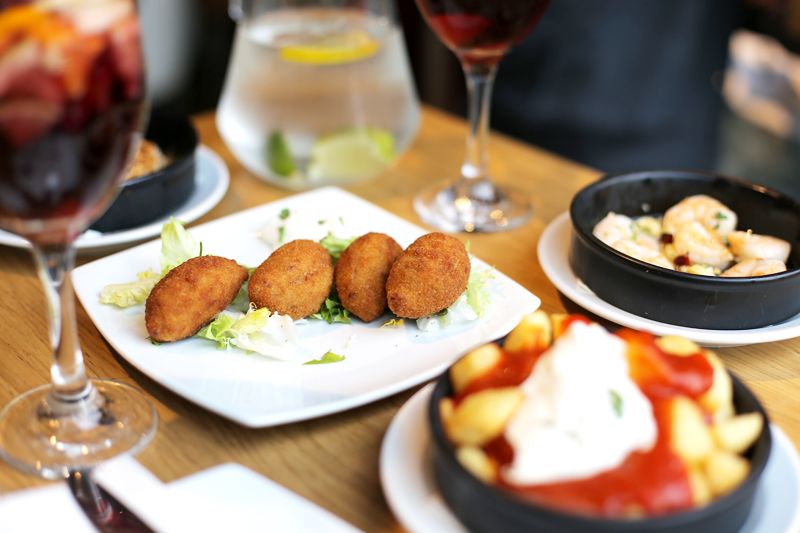 Mas Q Menos
Multiple Locations
Soho, Holborn, Fenchurch Street
Pix Pintxos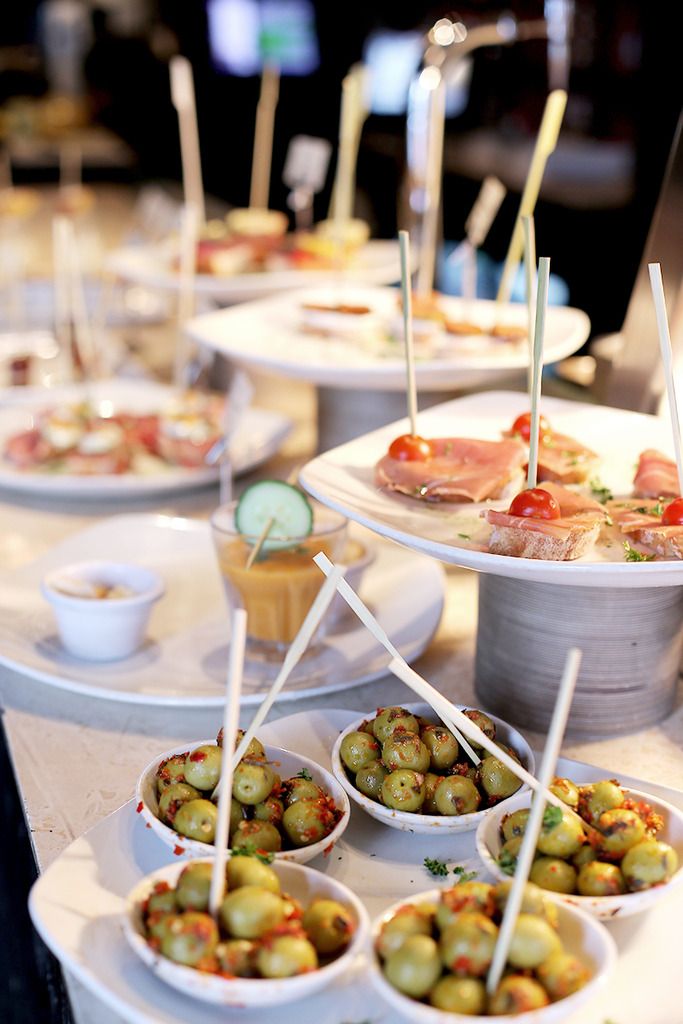 Pix is a bit different from the usual tapas restaurant, with the food available buffet style. Each dish is held together with a skewer, with longer skewers being £3.25, and shorter ones £2.25. At the end of the meal you pay for however many skewers you have. It's convenient if you're in a hurry as the food is already prepared, although I much prefer to have a leisurely meal and keep going back up for more! There's a wide range of both hot and cold dishes which will often be revolving during busy times, so there's plenty to try.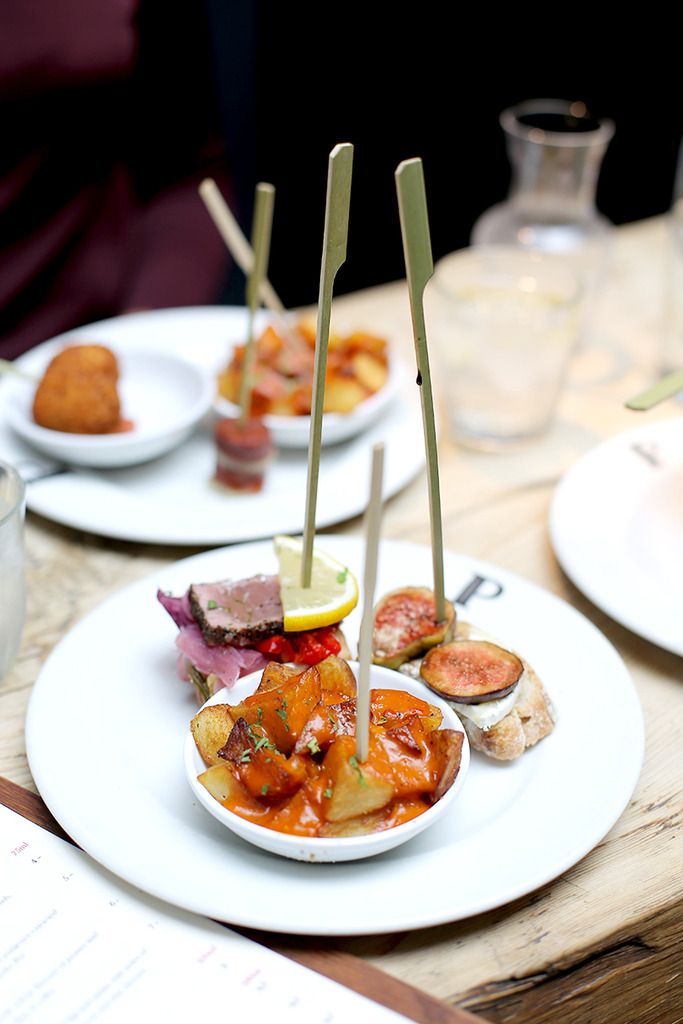 Pix
Multiple Locations
Carnaby, Covent Garden, Notting Hill, Soho
Ceviche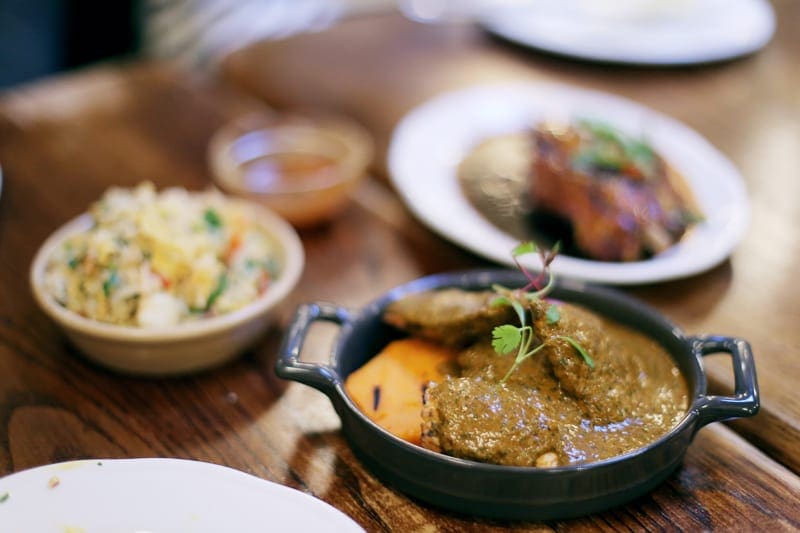 A bit of a cheeky one as Ceviche isn't tapas of the traditional Spanish variety, but rather a Peruvian small plates restaurant. It's too good to be missed off the list though! The food menu is seriously unusual, with ingredients like 'amarillo chilli tiger's milk' (?), but it's all seriously tasty. The pork ribs with pineapple was a personal favourite, plus you've obviously got to have the ceviche! With locations in Soho and Shoreditch you're perfectly primed to begin the night with a meal here, with a pisco sour or two to get you started.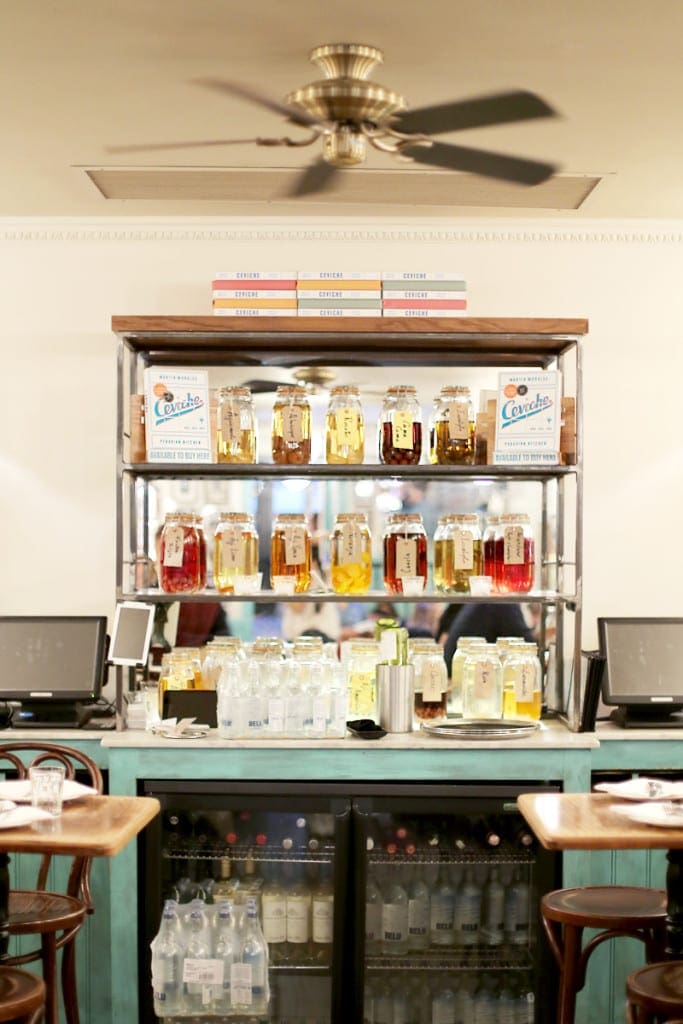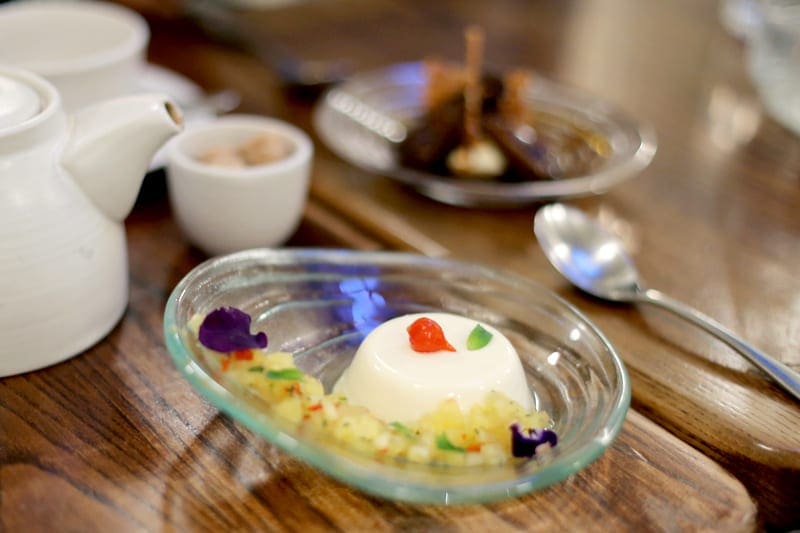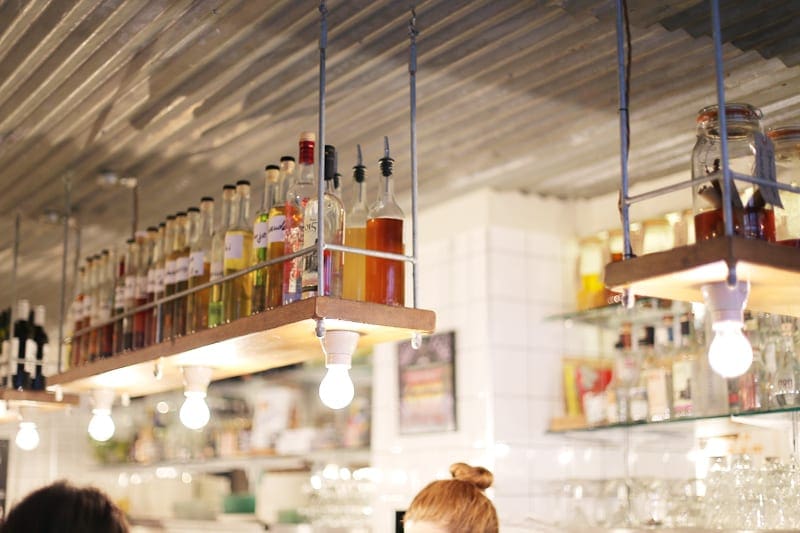 Ceviche
Multiple Locations
Soho, Shoreditch
Have you been to any of these, or are there any must-try's I've missed off my list? I'm always keen to eat more in the name of research, so let me know!
Don't forget to follow on bloglovin' for more drool-worthy London dining, plus the usual fashion malarkey of course!